Regular price
Sale price
$98.49
Unit price
per
Sale
Sold out
The CALF Series proves that entry-level optics don't have to be poor quality optics. Unlike  other brands, we don't use the word "value" as a euphemism for "junk". Classic Series Pistol red dots are perfect for the budget conscious. We take the time to inspect every product we send out to ensure you are receiving the best quality
The optic is optimized for full size carry pistols or competition guns as it features a wide 24x17mm lens allowing for a quick and easy sight picture. It features MDS Mode(Motion Deactivated Standby),the Red Dot will activate when movement force is recognized, and the red dot will turn off automatically when left still for 5 minutes. If, you are looking for a new red dot for carry, competition, or even your rifle, you can't go wrong with the CALF V2.
Window - 24x17mm or 0.94"x0.67"
Share
View full details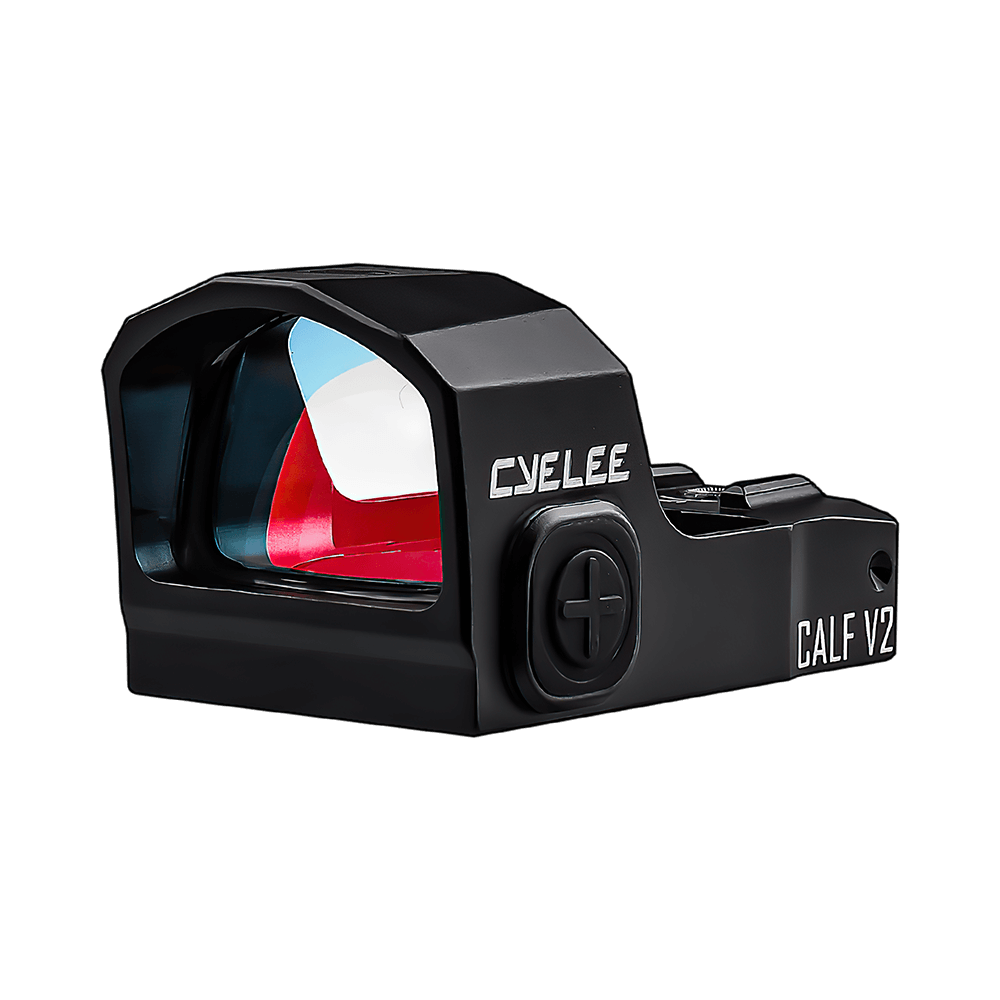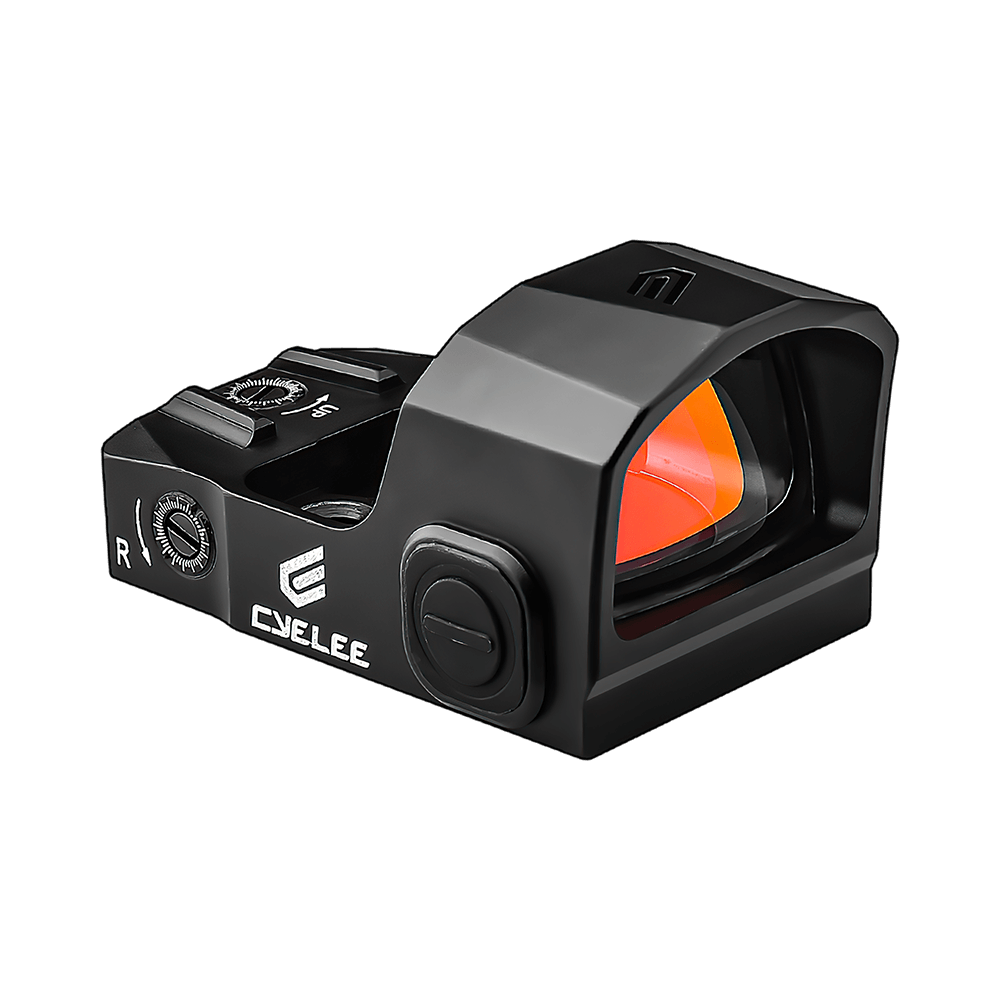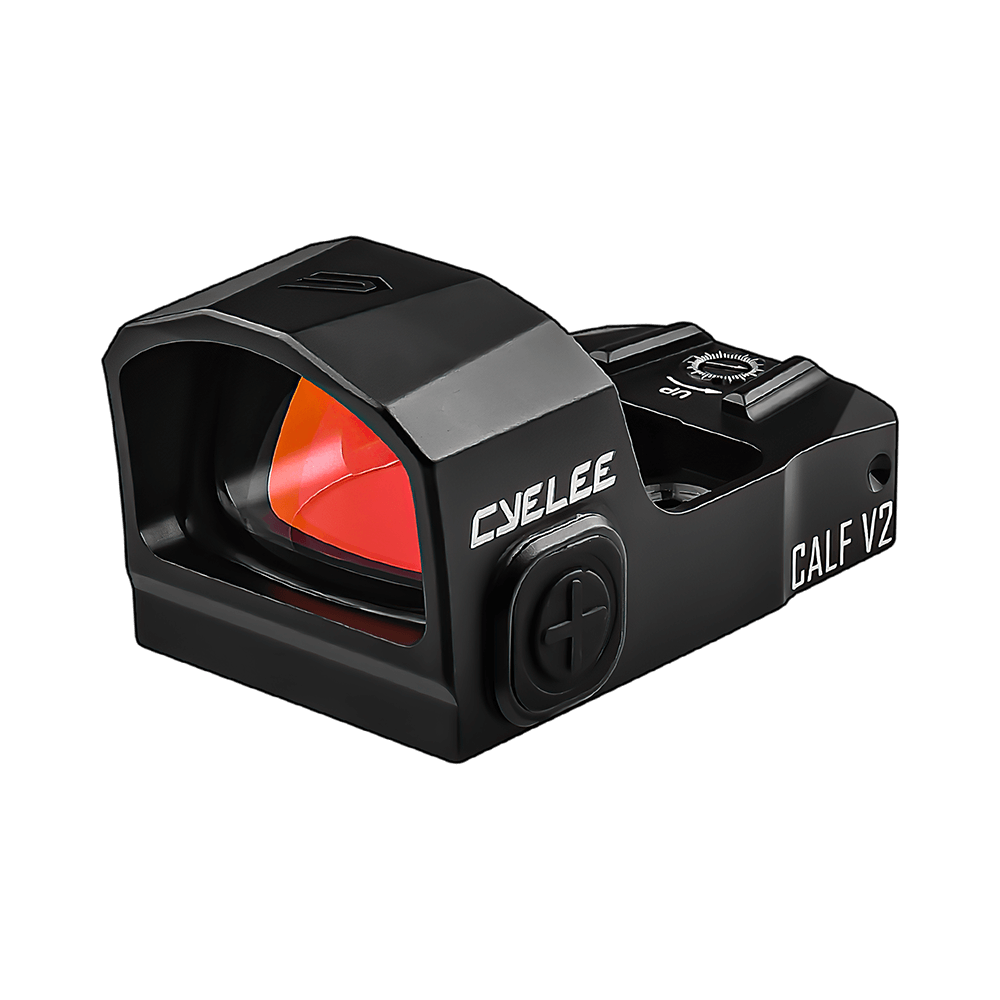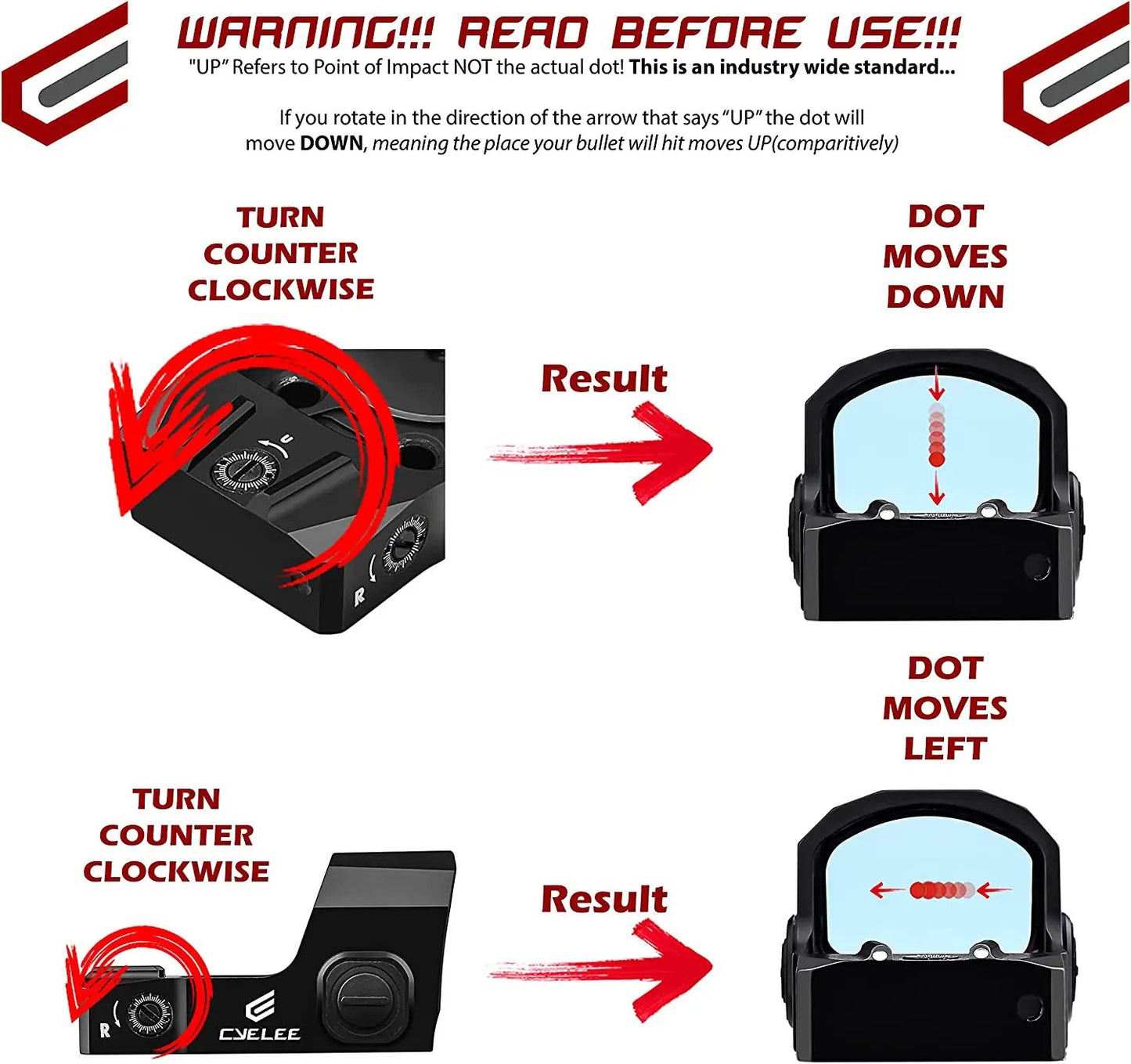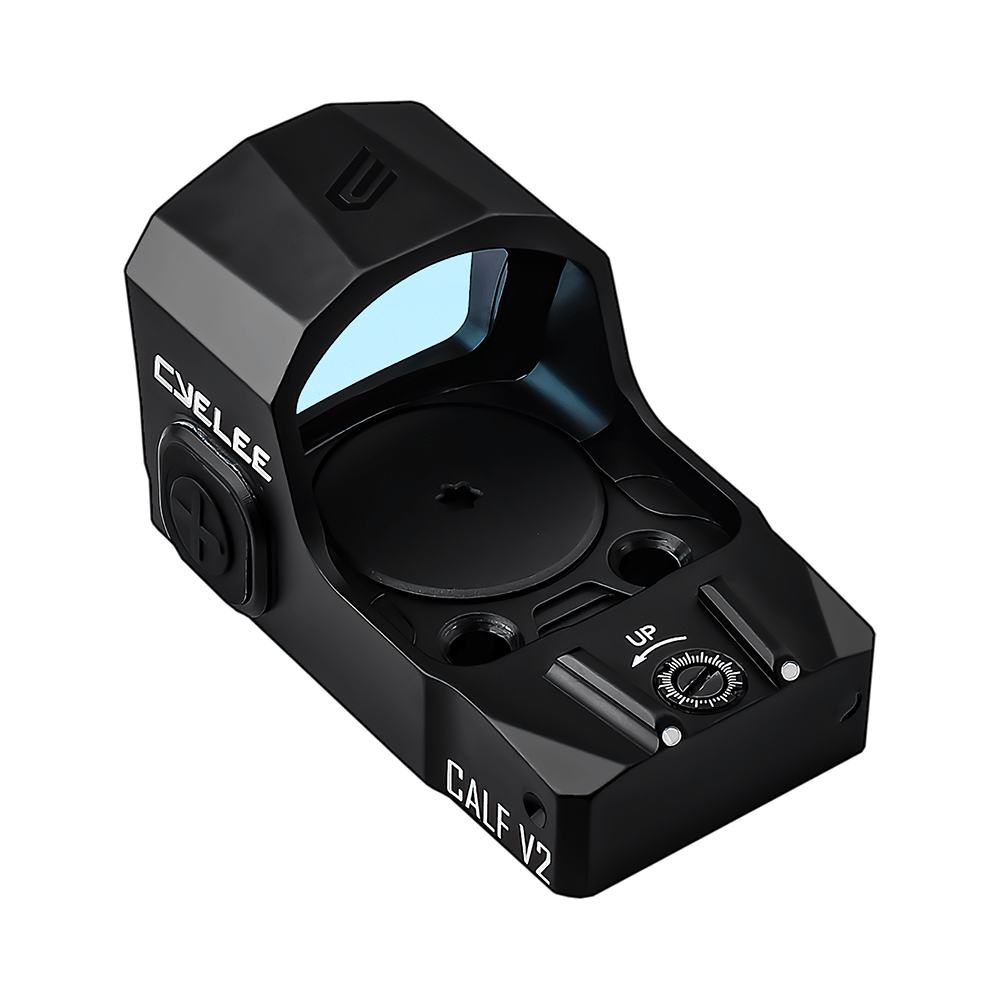 Collapsible content
Join us and see why so many others are choosing our optics.

We take care of our customers. Our #1 priority is making sure when you buy a Cyelee Optics product at the end of the day, you are satisfied.
Specifications & Information (INFORM)

Window - 24x17mm or 0.94"x0.67"

Length x Width x Height - 1.95" x 1.1" x 1.0"

Weight oz(g) - 1.4oz(~40g)

Motion Sensing - Shake Awake

Waterproof - Yes

Illumination Settings - 10 Adjustable Settings (2 Nightvision, 8 Visible)

Switch Type - 2 Push Buttons

Housing Material - Aircraft Grade Aluminium

Adjustment - 1 MOA Per Click

Power Source - CR1632 Battery

Reticle Color - Red

Reticle Pattern - 3 MOA Dot

Finish - Matte Black

Mount Included - Yes(Doctor/Noblex to Picatinny)

Maximum Battery Life - 50,000 Hours

Illumination Source - LED

Magnification - 1x

Operating Temperature - 140° F to -22° F

Parallax Free - Yes

Window Coated Glass - Yes

Battery Access - Top Loading

Footprint - Doctor/Noblex

Warranty - Limited Lifetime Warranty

Eye Relief - Unlimited

Nightvision Compatible - Yes (2 Brightness Settings)

IPX Rating - IPX7

Business Name:
Wu XiaoZhong

Business Address:
沙湾街道中良路33号祈福水城15座205广州番禺区广东510000CN

Report Activity/Item

CS@cyeleeoptics.com

‪(832) 589-0162‬
Badly Needed Upgrades
Our main competitor for the Doctor footprint boasts an anemic battery life that can be as short as 150 Hours. That to us is unacceptable, but the CALF V2 already has a substantial solid window frame, recessed high activation pressure buttons for concealed carry, and build in dual rear alignment indicators/iron sights. We may be new on the block but the competition isn't even close.
Shake Awake Pistol Red Dot
Cyelee CALF V2 reflex sights are made with Vortex Viper/Doctor interface. It features our It features our MDS mode (Motion Deactivated Standby) which increases battery life by shutting down the system when not in use and instantly activates the system when it senses the slightest vibration or movement.
Maximum Dot Visibility
1. Crisp 3 MOA parallax-free Pistol Red Dot allows for accurate shooting on your pistol
2. 10 red dot brightness settings provide optimal visibility in daylight. The lowest setting is not visible to the human eye, it can only be seen through a Night Vision device.
3. Up to 50,000 hours of battery life. 
Ultra rugged
Ultra rugged and compact, machined from aircraft-grade aluminum
Easy-to-zero and tested for over 12,000 Rounds without adjustments.
Notice
Compatibility may be based on screws not included with the optic. A minimum of 4 properly seated thread lengths on both screws that are securely attached to the slide should be maintained at all times for safe operation. Please clean slide and screw holes before installing, inspect before using, and use self supplied thread locker if deemed necessary.
Limited Lifetime Warranty & Easy Returns
If your Cyelee product, due to a manufacturing defect, is defective, broken, or is no longer working we will get it repaired or replaced. It's that simple.
Full Specifications
Length x Width x Height - 1.95" x 1.1" x 1.0"

Weight oz(g) - 1.4oz(~40g)

MOTAC - Yes

Motion Sensing - Shake Awake

Waterproof - Yes

Illumination Settings - 10 Adjustable Settings (2 Nightvision, 8 Visible)

Switch Type - 2 Push Buttons

Housing Material - Aircraft Grade Aluminium

Adjustment - 1 MOA Per Click

Power Source - CR1632 Battery

Reticle Color - Red

Reticle Pattern - 3 MOA Dot

Finish - Matte Black

Mount Included - Yes(Doctor/Noblex to Picatinny)

Maximum Battery Life - 50,000 Hours

Illumination Source - LED

Magnification - 1x

Operating Temperature - 140° F to -22° F

Parallax Free - Yes

Window Coated Glass - Yes

Battery Access - Top Loading

Footprint - Doctor/Noblex

Warranty - Limited Lifetime Warranty

Eye Relief - Unlimited

Nightvision Compatible - Yes (2 Brightness Settings)

IPX Rating - IPX7