Regular price
$310.00
Sale price
$225.00
Unit price
per
Sale
Sold out
The Cyelee WOLF X PRO sight is designed for duty use. It is the upgraded version of our Wolf X PRO, featuring 7075-T6 aluminium body, now with Click MOA adjustments, a thicker metal window frame and a multi-reticle system allowing you to change between a 2MOA dot and 26 MOA circle or circle dot.

The WOLF X PRO sight promises to withstand continuous use and recoil from the hardest-hitting handguns and is compatible with most common IWB/OWB handgun holsters. The WOLF X PRO sight uses an RMR footprint that can be installed immediately on the most popular optic-ready pistols. The WOLF X PRO is also equipped with advanced Motion Deactivated Standby technology to ensure it is always ready to go!
Window 24x17mm or 0.94"x0.67"
Share
View full details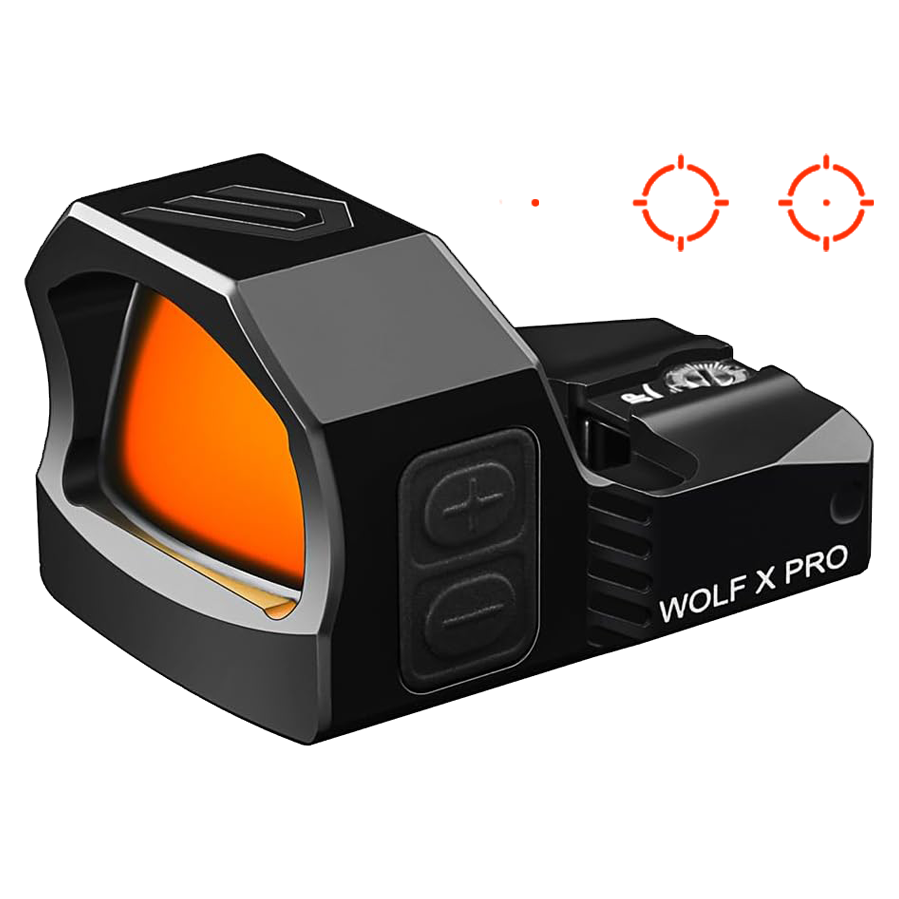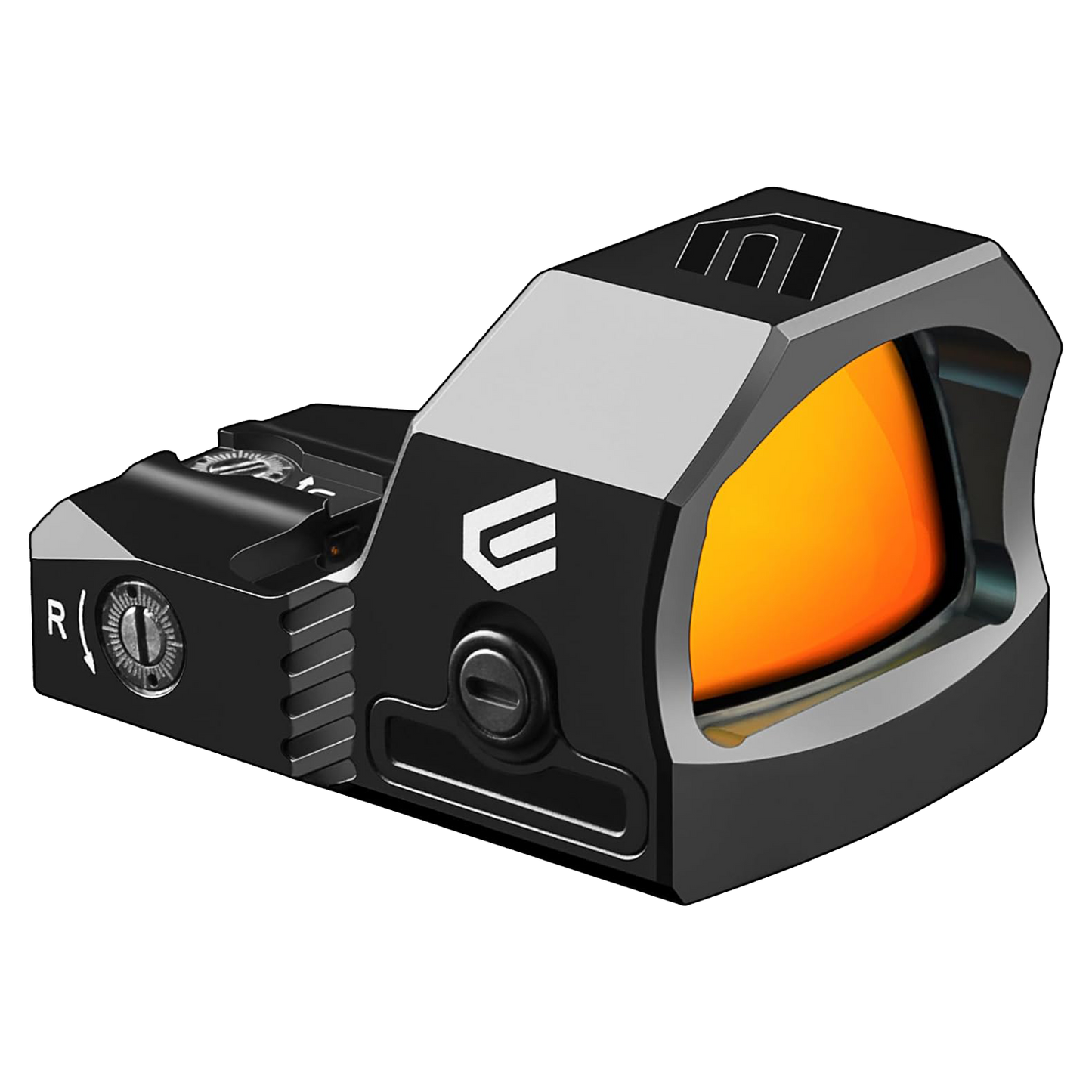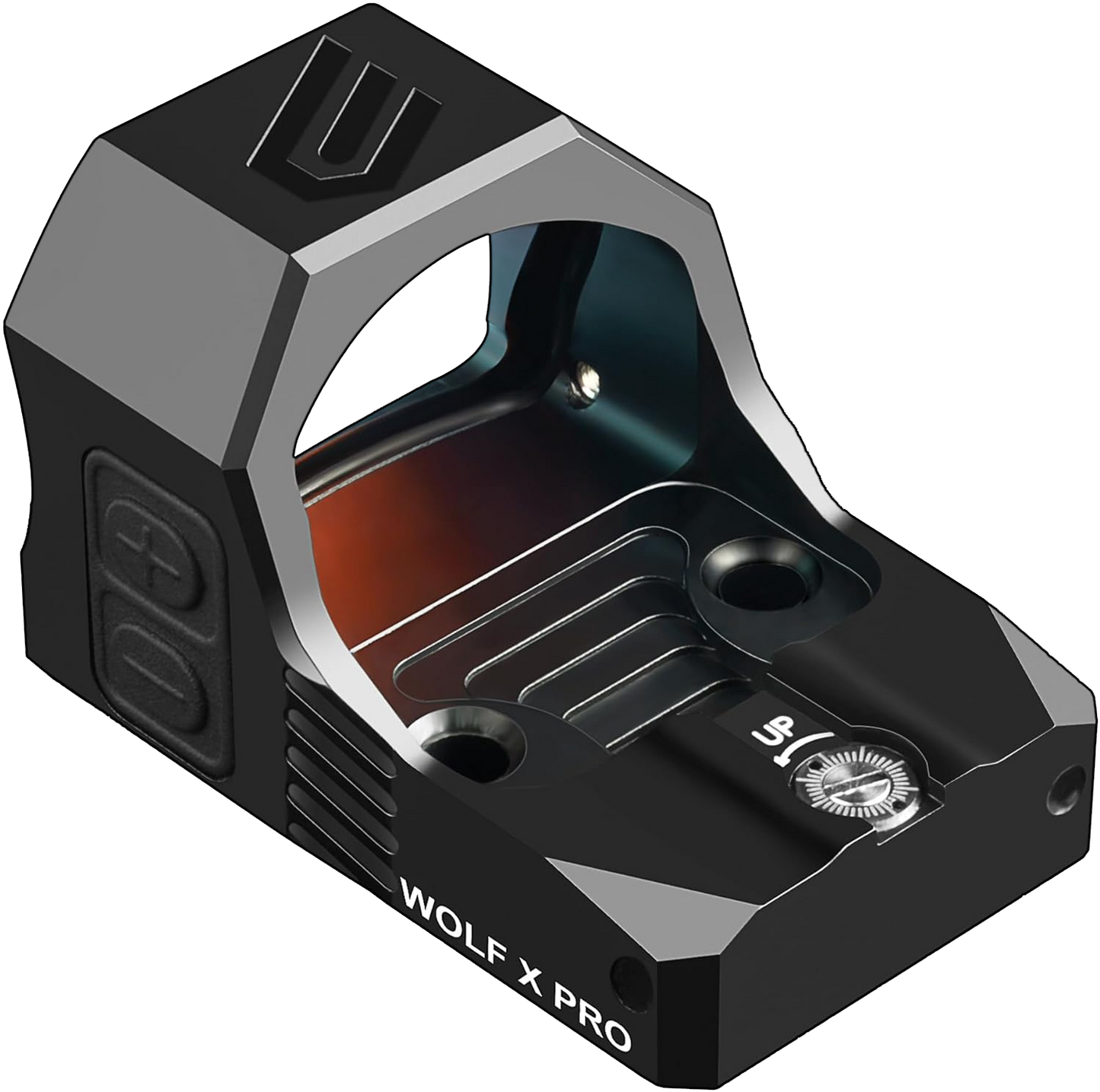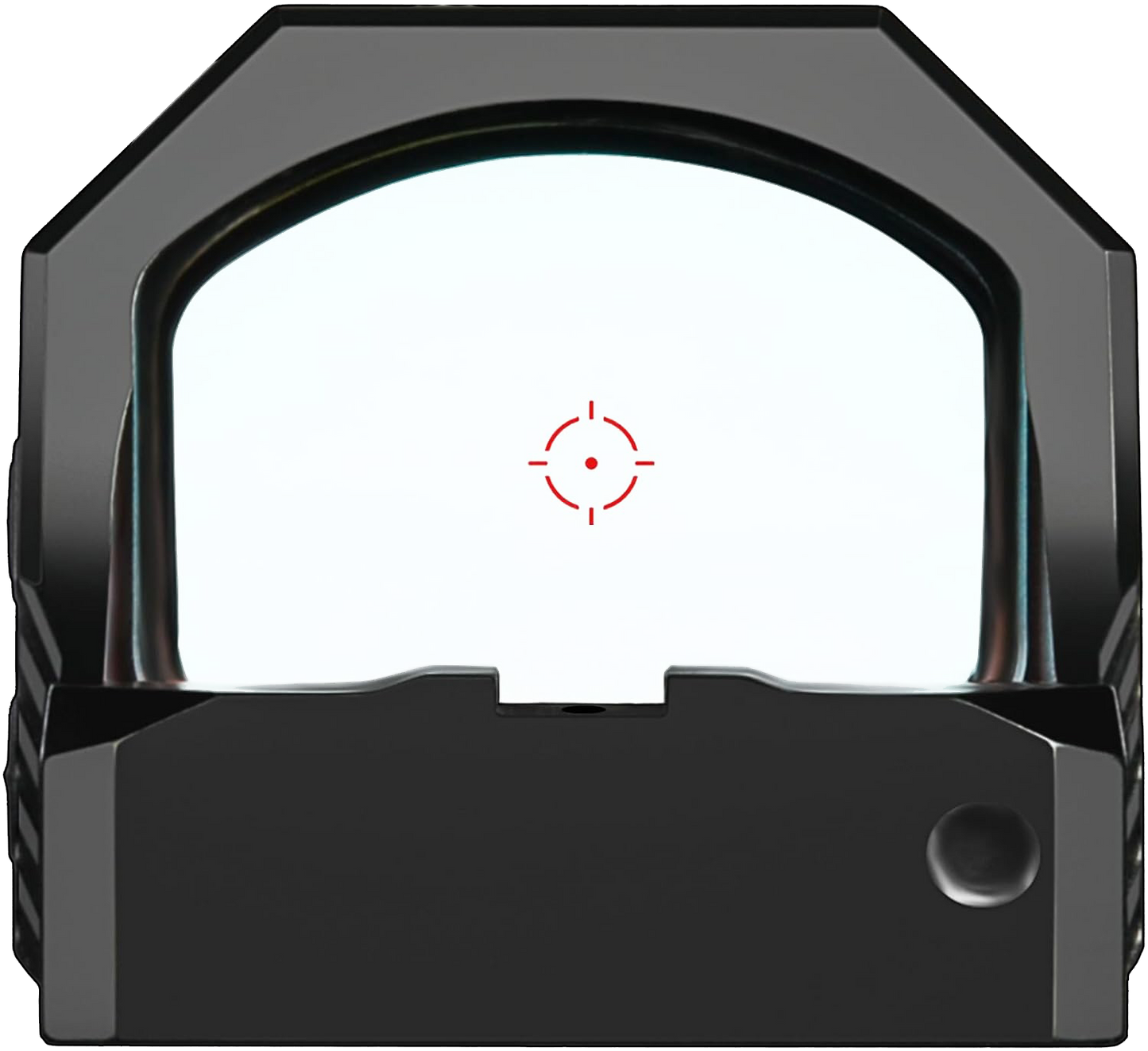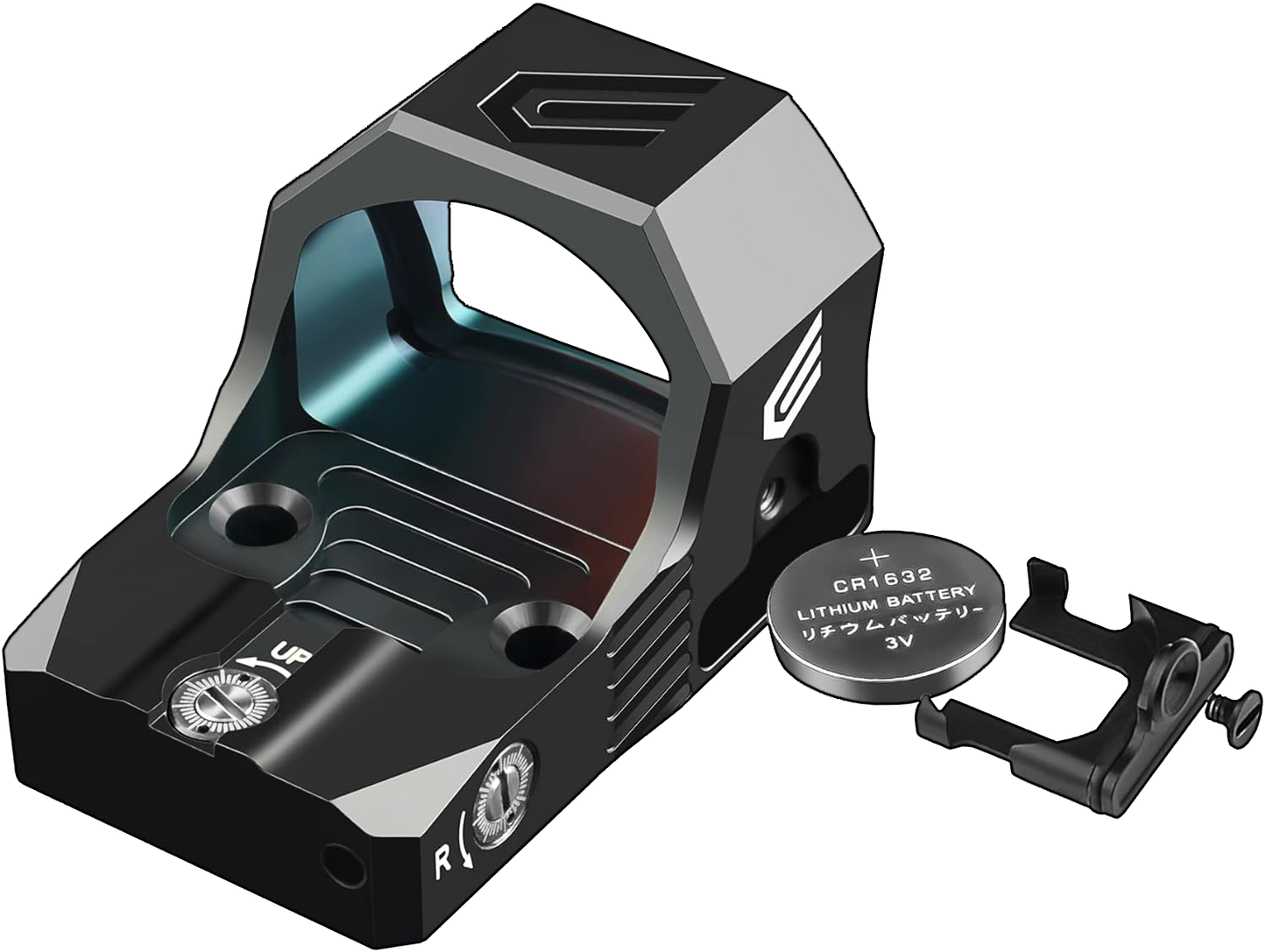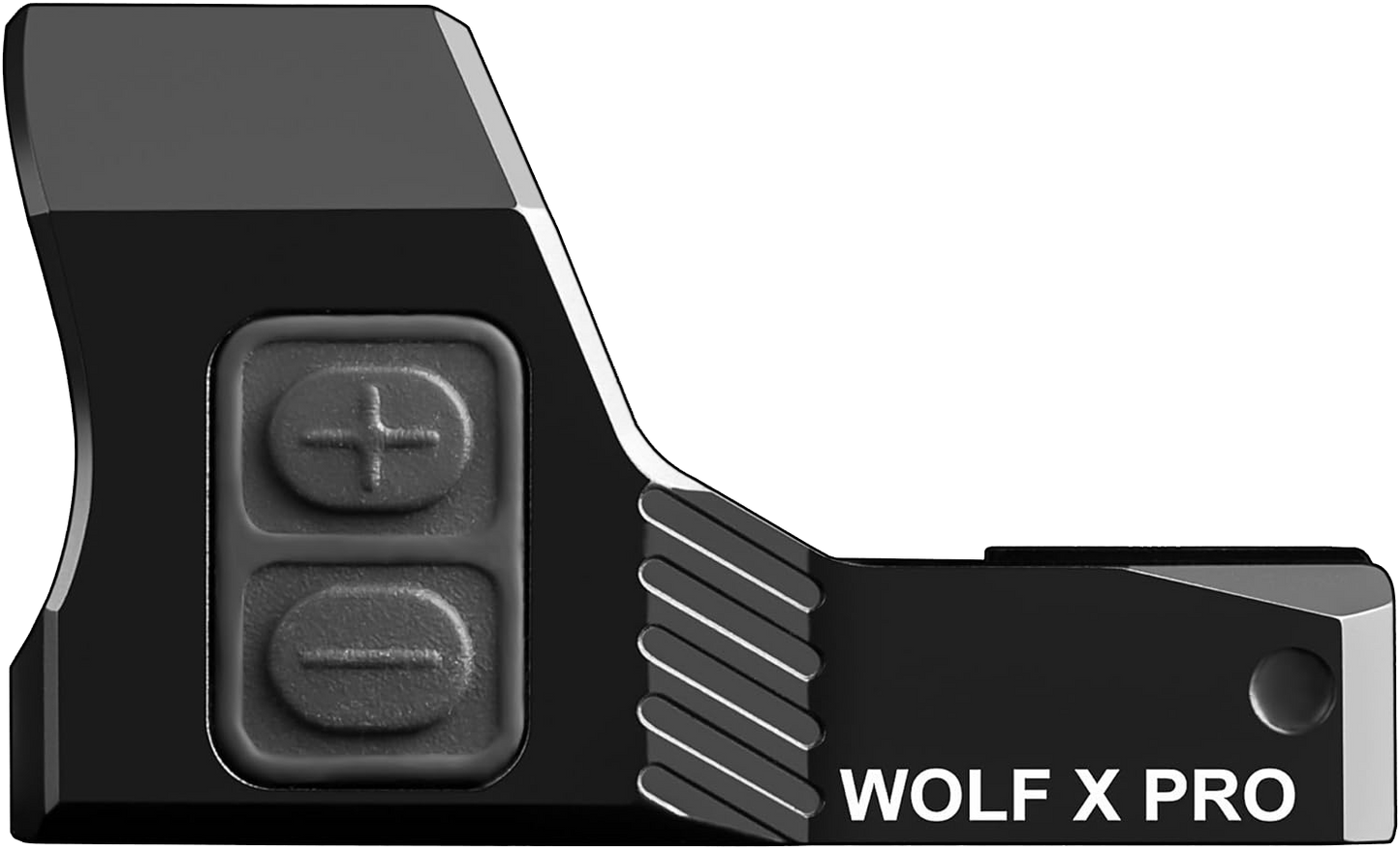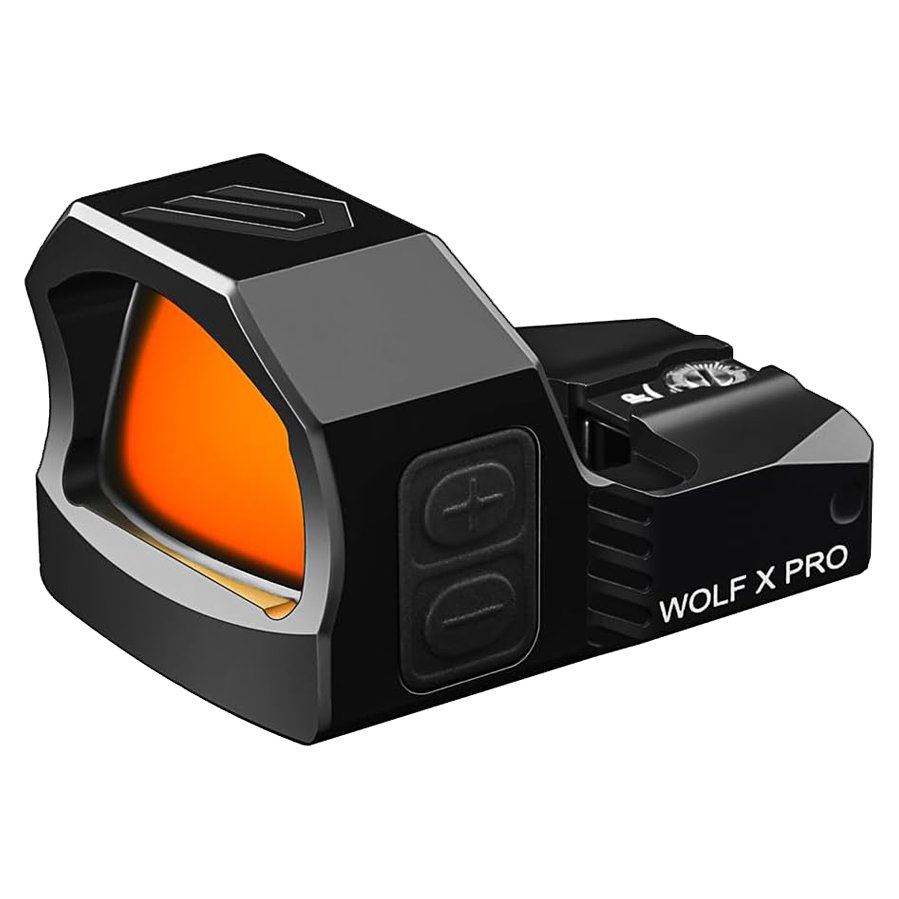 Collapsible content
Join us and see why so many others are choosing our optics.

We take care of our customers. Our #1 priority is making sure when you buy a Cyelee Optics product at the end of the day, you are satisfied.
Specifications & Information (INFORM)

Window - 24x17mm or 0.94"x0.67"

Length x Width x Height - 1.8" x 1.1" x 1.1"

Weight oz(g) - 1.4oz

MOTAC - Yes

Motion Sensing - Shake Awake

Waterproof - Yes

Illumination Settings - 10 Adjustable Settings (2 Nightvision, 8 Visible)

Switch Type - 2 Push Buttons

Housing Material - Aircraft Grade Aluminium

Adjustment - 1 MOA Adjustments

Power Source - CR1632 Battery

Reticle Color - Red

Reticle Pattern - 2 MOA Dot & 26 MOA Circle

Finish - Matte Black

Mount Included - No

Maximum Battery Life - 50,000 Hours

Illumination Source - LED

Magnification - 1x

Operating Temperature - 140° F to -22° F

Parallax Free - Yes

Window Coated Glass - Yes

Battery Access - Side Loading

Footprint - RMR Footprint

Warranty - Limited Lifetime Warranty

Eye Relief - Unlimited

Nightvision Compatible - Yes (2 Brightness Settings)

IPX Rating - IPX7

Seller Information(INFORM)

Business Name:
Wu XiaoZhong

Business Address:
沙湾街道中良路33号祈福水城15座205广州番禺区广东510000CN

Report Activity/Item

CS@cyeleeoptics.com

‪(832) 589-0162‬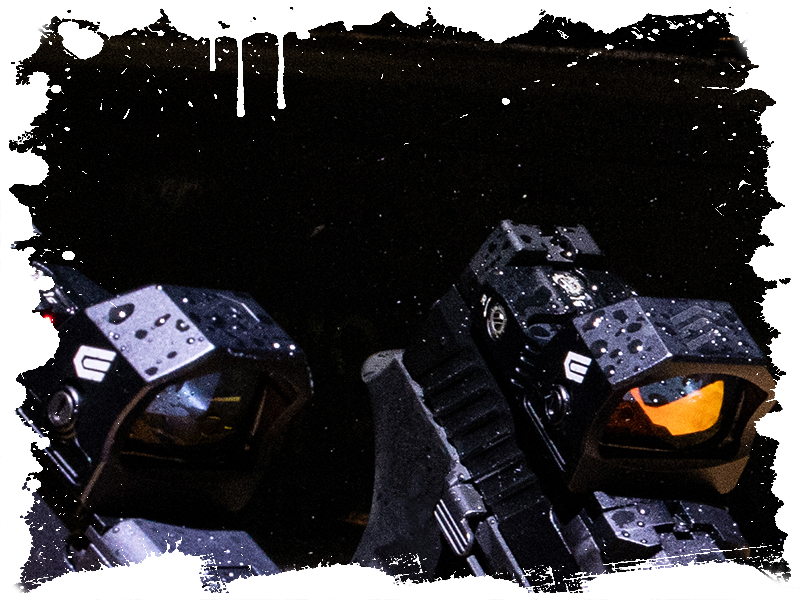 Upgraded Wolf X PRO
Changes from the normal Wolf PRO include a thicker metal window frame. Tactile click MOA system with 1 MOA adjustment. Multi-Reticle red dot featuring a 2 MOA dot, 26 MOA circle or 26MOA combined circle dot.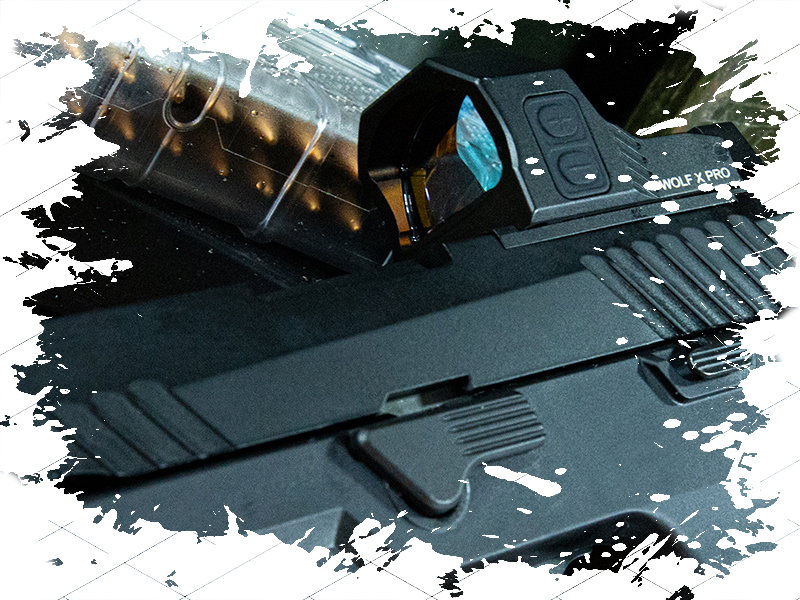 Made to Fit Most Applications
Fitment
The Cyelee WOLF X PRO micro red dot sight is designed to fit any pistol mount/plate/slide/cut that is compatible with Trijicon RMR/SRO and Holosun 407C/507C/508T footprint red dots.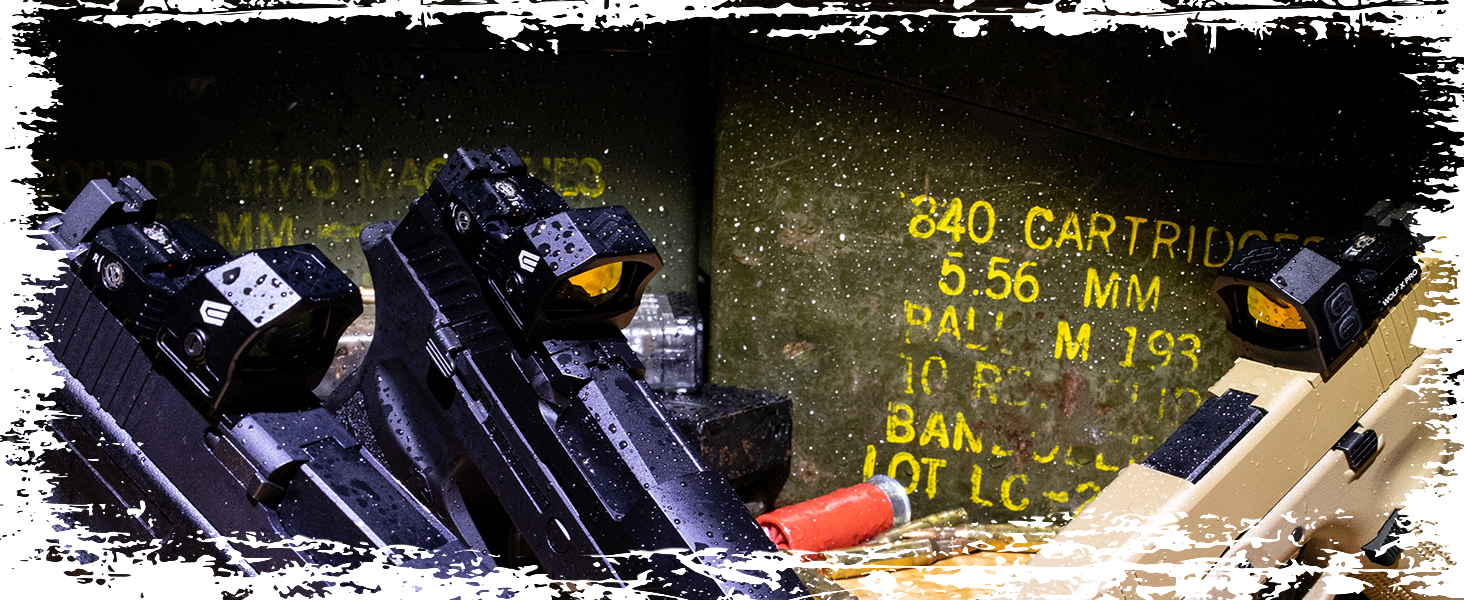 Made to Integrate
Unseen Features
Premium glass lens features an anti-glare, scratch-resistant coating, ensuring a clear view that stays clear.
The optic shroud also protrudes beyond the lens, allowing one-handed racking of the slide.
The optics body is machined from tough 7075-T6, hard coat, and anodized aluminum, ensuring maximum rigidity for accuracy while providing robust, lightweight protection, weighing in at only 1.4oz
Our potted IPX7 waterproof circuitry ensures you'll stay on target, even in adverse weather conditions
Tactile 2MOA Red Dot & 26 MOA Circle Combination
Features an adjustable brightness Multi-Reticle 2 MOA red dot & 26 MOA circle, a perfect balance for both fast acquisition and pinpoint target shooting accuracy. 10 levels of brightness adjustment, great for indoor, outdoor, or enhanced low-light condition devices.
Always Ready, Always On
MDS Mode technology activates the optic when moved, and increases battery life by sleeping when not in use. Your optic will be on and ready when you need it.(MDS Mode function does not work while the optic is turned off, such as for long-term storage)
Notice
Compatibility may be based on screws not included with the optic. A minimum of 4 properly seated thread lengths on both screws that are securely attached to the slide should be maintained at all times for safe operation. Please clean slide and screw holes before installing, inspect before using, and use self supplied thread locker if deemed necessary.
Limited Lifetime Warranty & Easy Returns
If your Cyelee product, due to a manufacturing defect, is defective, broken, or is no longer working we will get it repaired or replaced. It's that simple.
Full Specifications
Window - 24x17mm or 0.94"x0.67"
Length x Width x Height - 1.8" x 1.1" x 1.1"

Weight oz(g) - 1.4oz

Motion Sensing - Shake Awake

Waterproof - Yes

Illumination Settings - 10 Adjustable Settings (2 Nightvision, 8 Visible)

Switch Type - 2 Push Buttons

Housing Material - Aircraft Grade Aluminium

Adjustment - 1 MOA Adjustments

Power Source - CR1632 Battery

Reticle Color - Red

Reticle Pattern - 2 MOA Dot & 26 MOA Circle

Finish - Matte Black

Mount Included - No

Maximum Battery Life - 50,000 Hours

Illumination Source - LED

Magnification - 1x

Operating Temperature - 140° F to -22° F

Parallax Free - Yes

Window Coated Glass - Yes

Battery Access - Side Loading

Footprint - RMR Footprint

Warranty - Limited Lifetime Warranty

Eye Relief - Unlimited

Nightvision Compatible - Yes (2 Brightness Settings)

IPX Rating - IPX7