Regular price
$104.99 USD
Regular price
Sale price
$104.99 USD
Unit price
per
Sale
Sold out
Cyelee CT2 Pistol Green Dot Sight targets the marker leaders in performance while coming it at a lower budget. Class leading value starts with multi-platform versatility with its RMR mounting pattern, daylight ready, bright, 3 MOA dot with 8 daytime settings, Top-loading battery that doesn't require removal from slide, up to 50,000 hours of battery life, and an included Weaver-style low-rise mount.
Share
View full details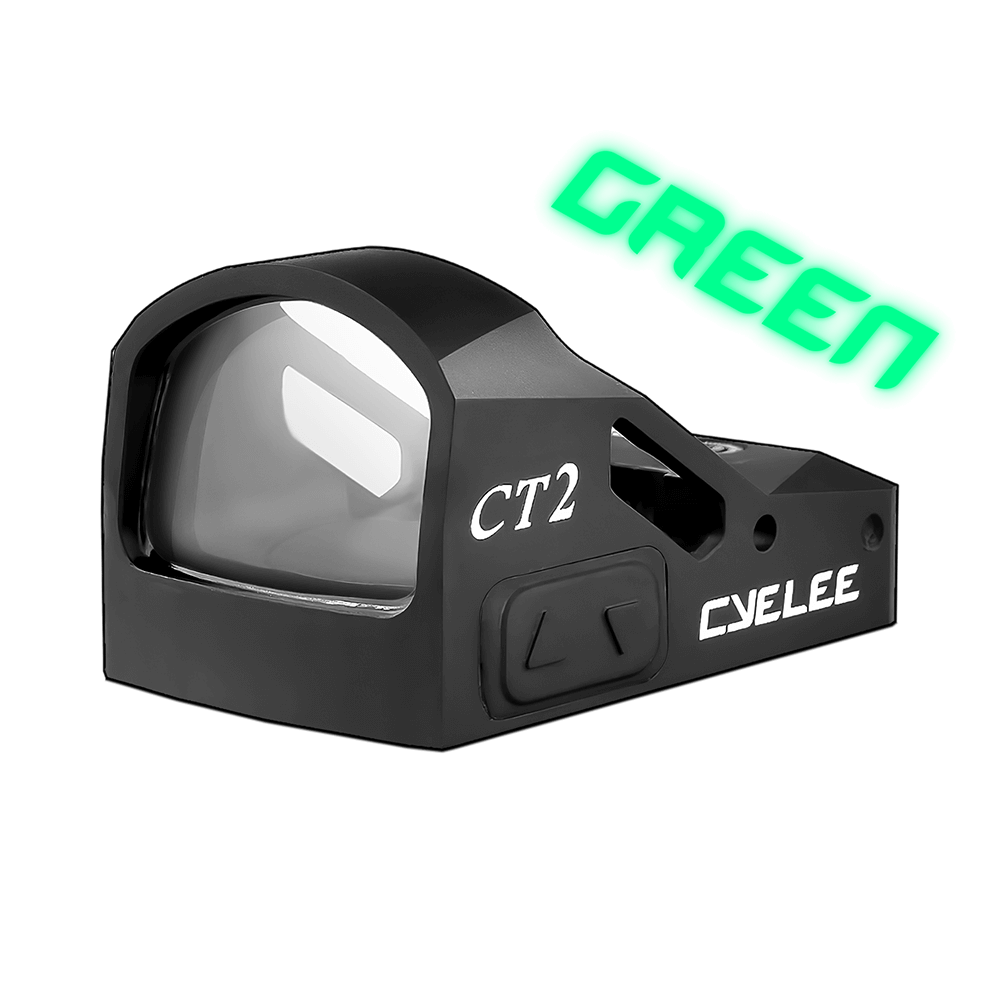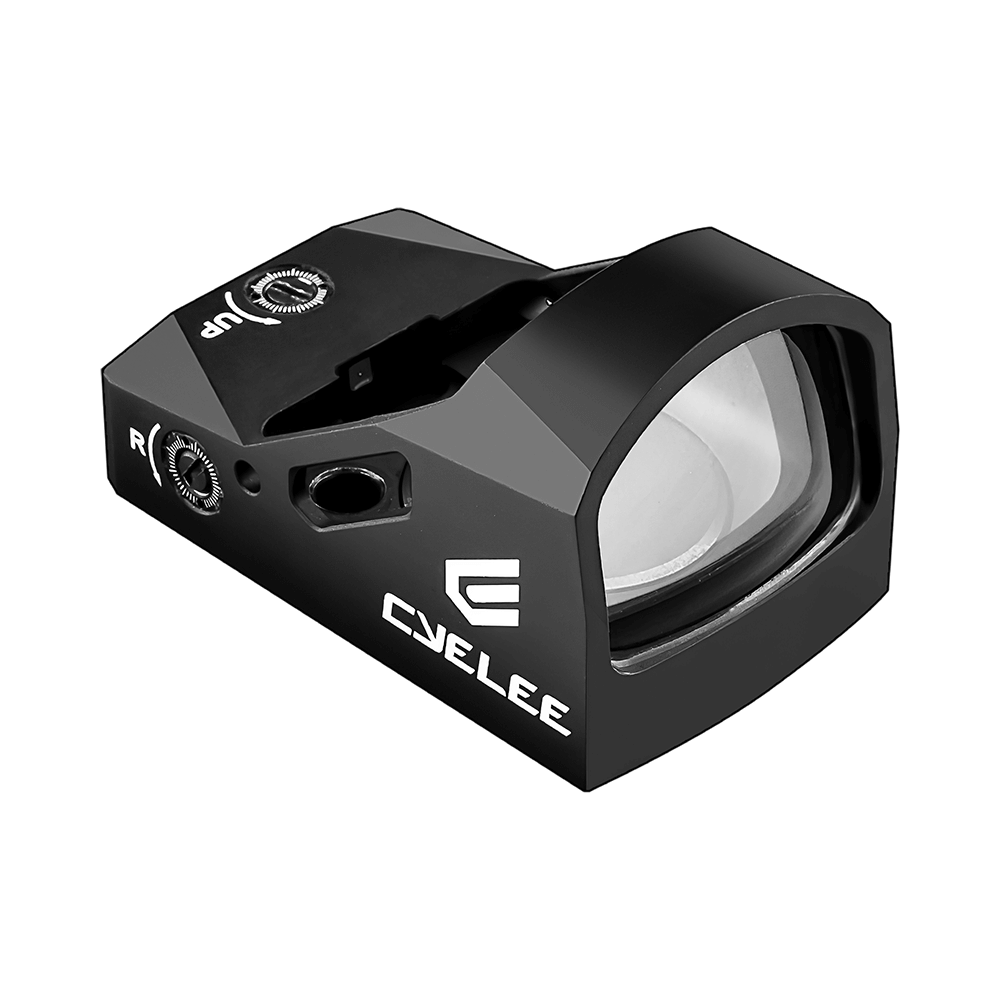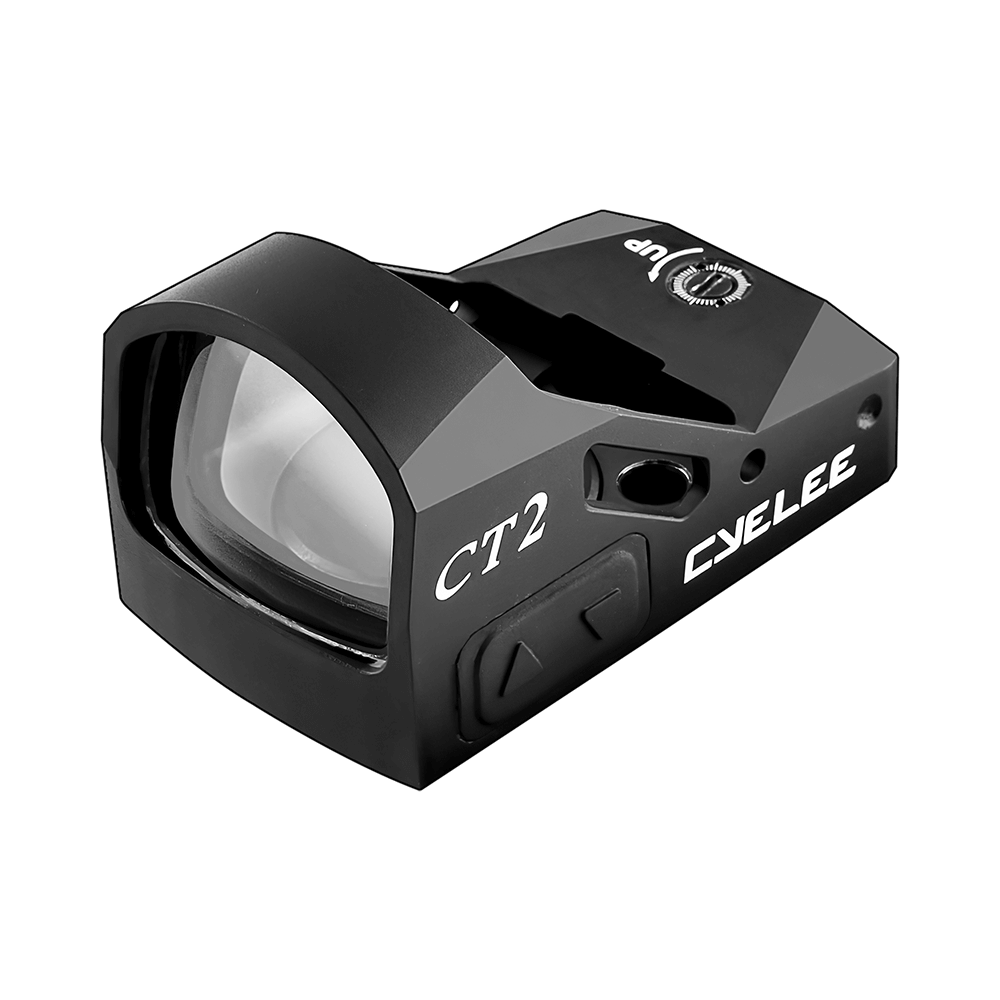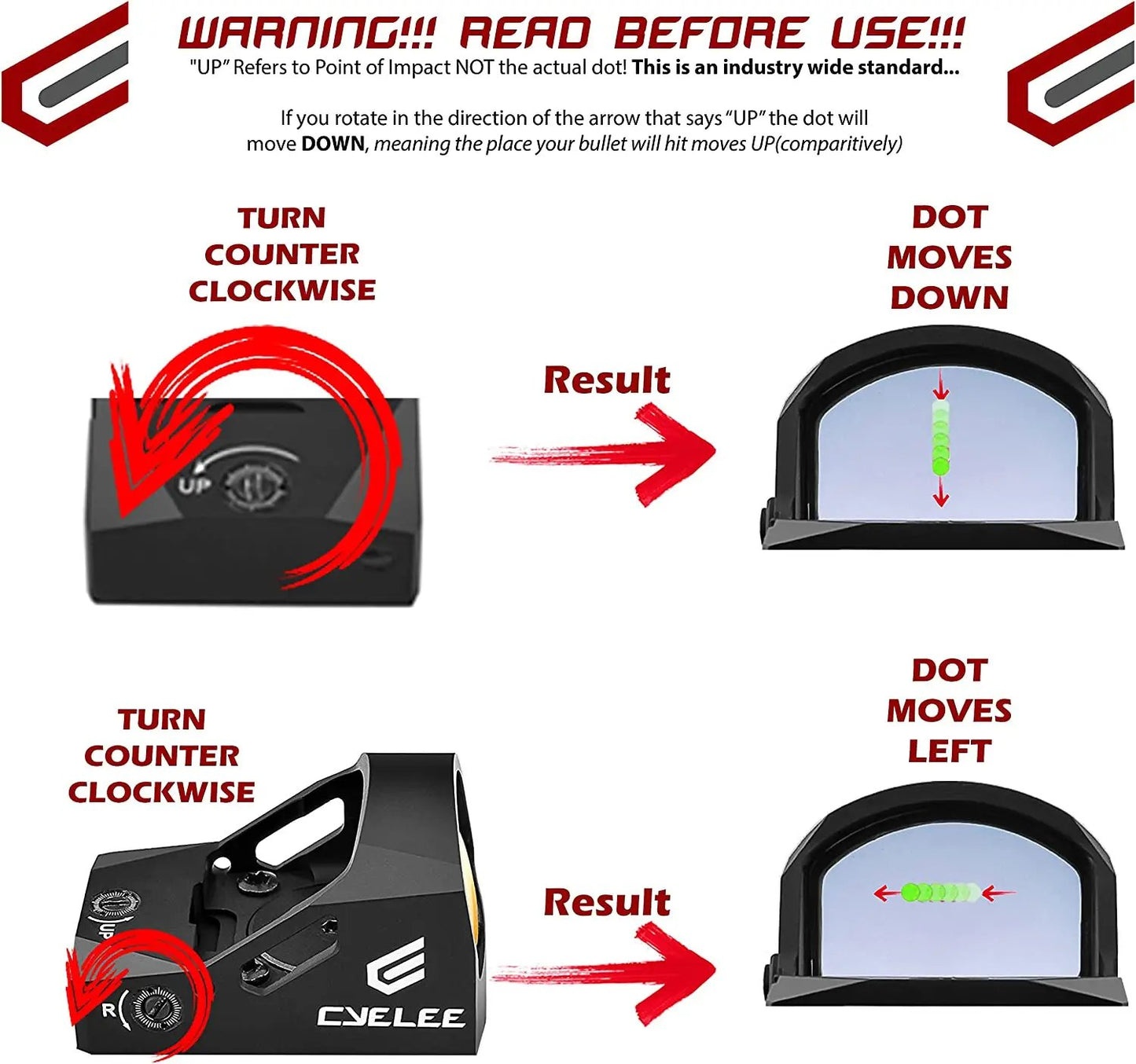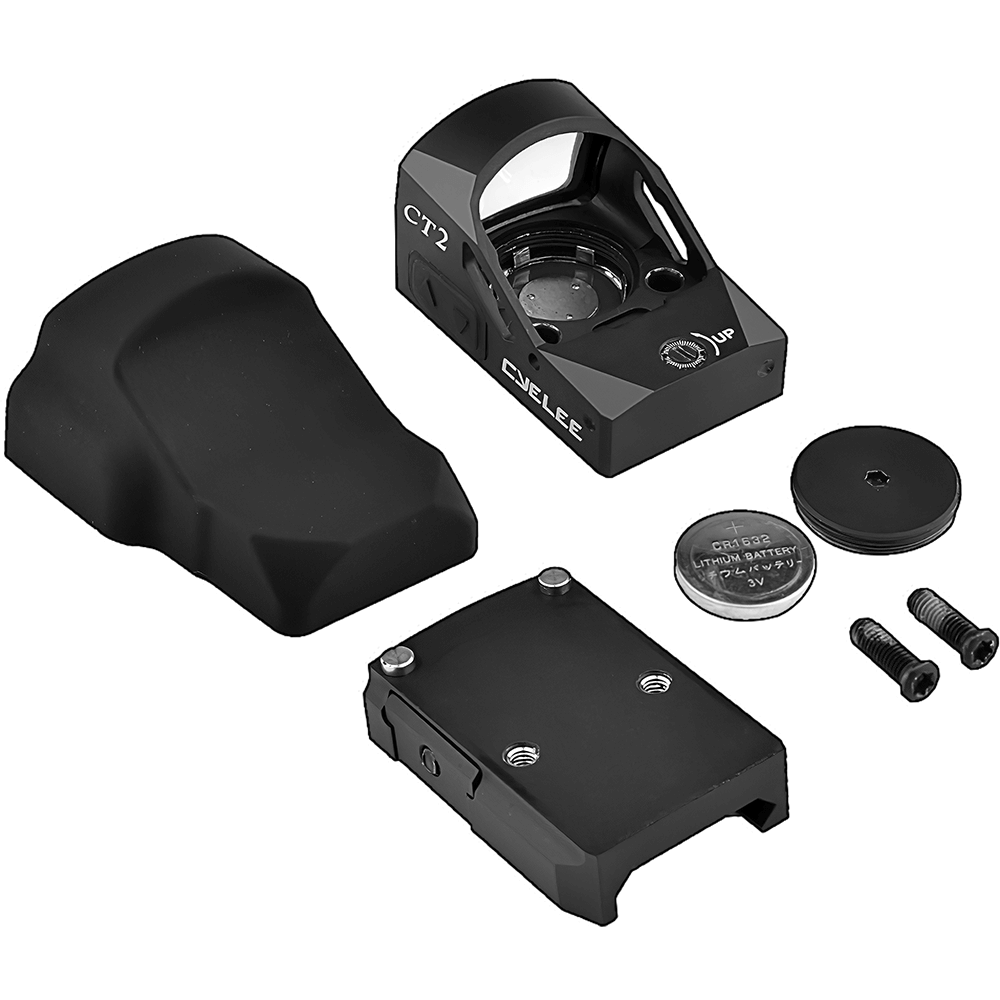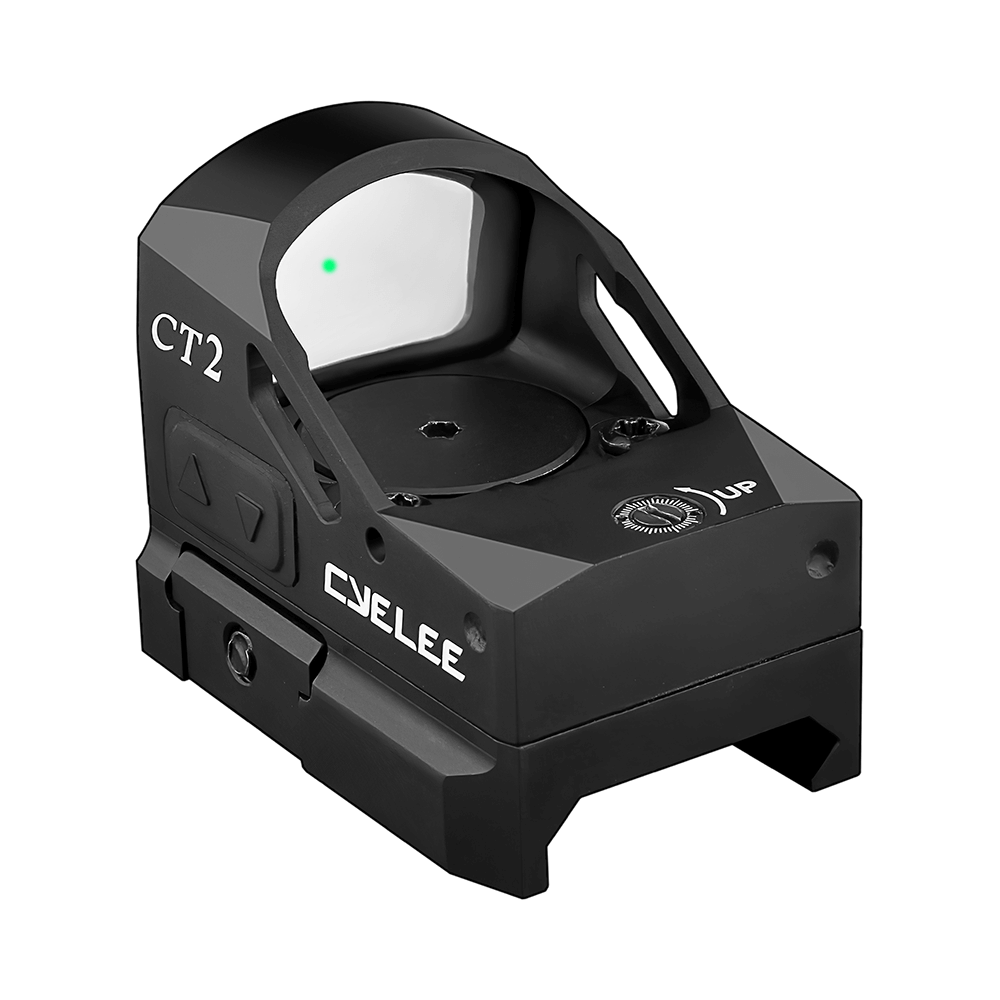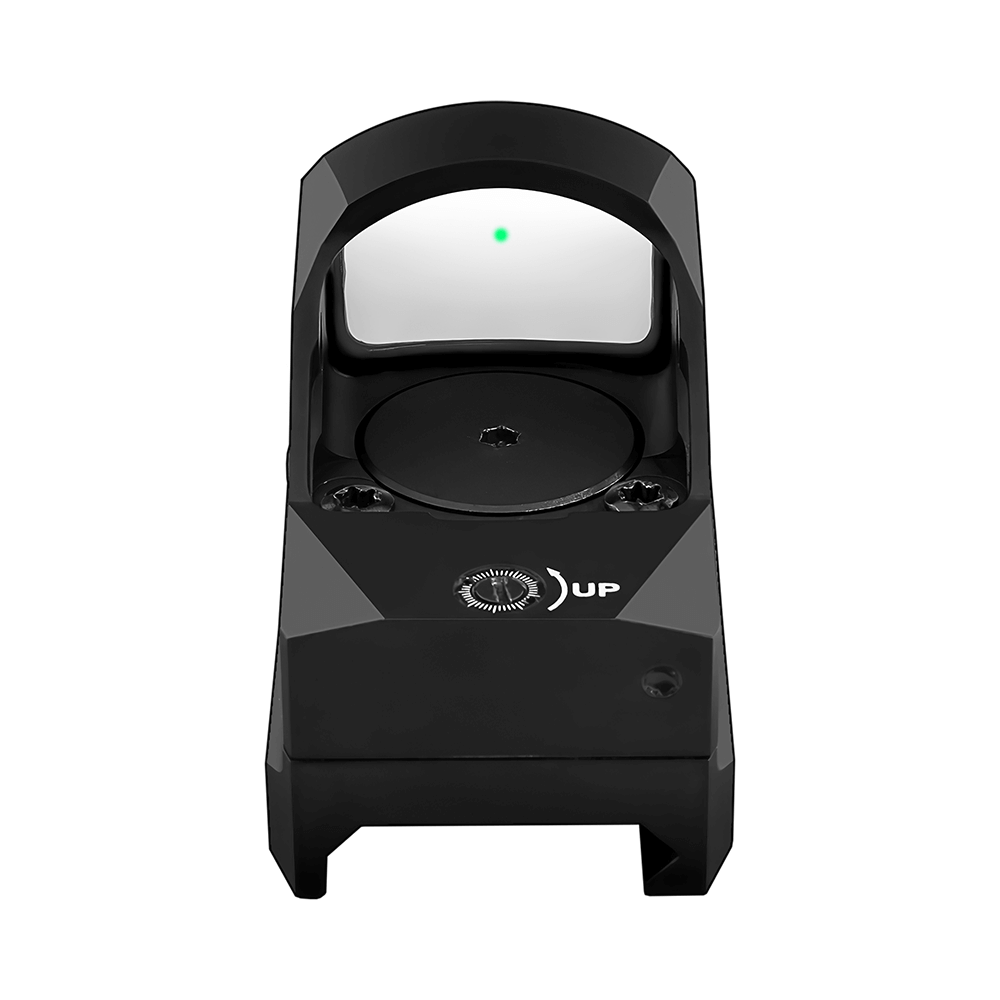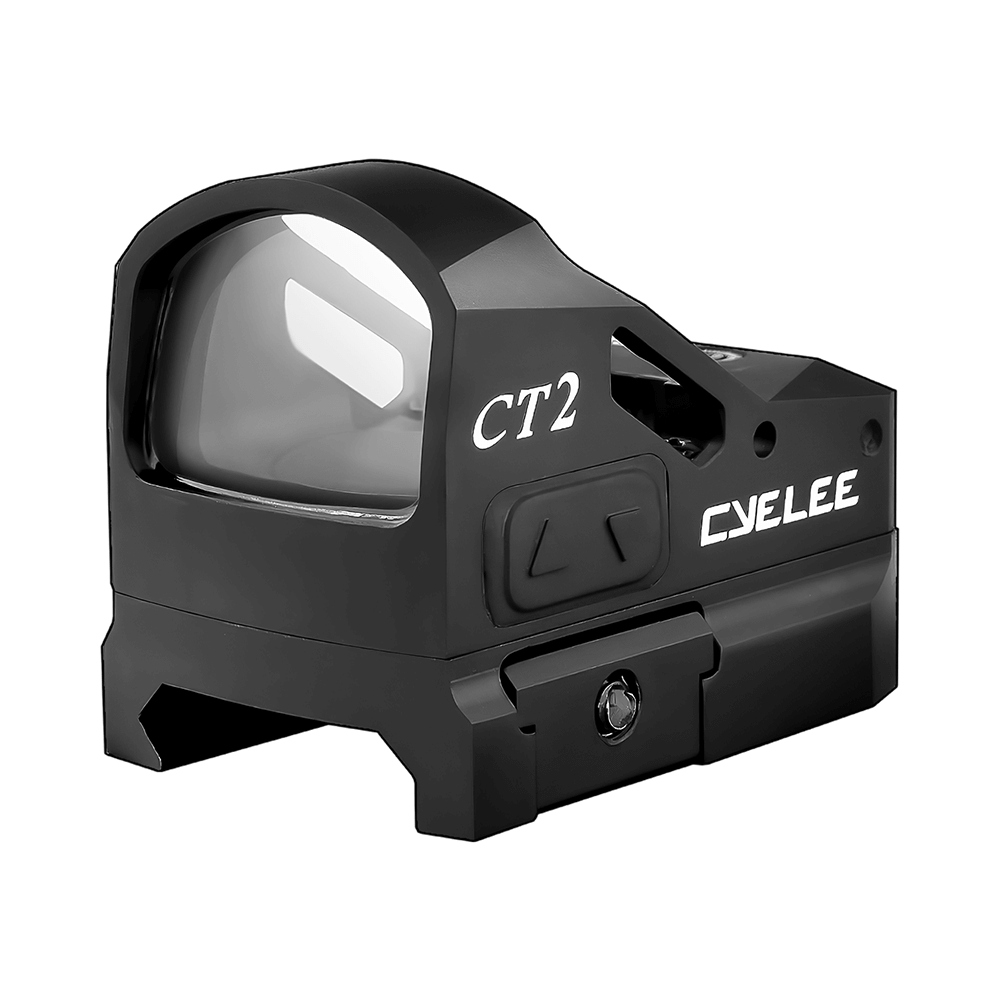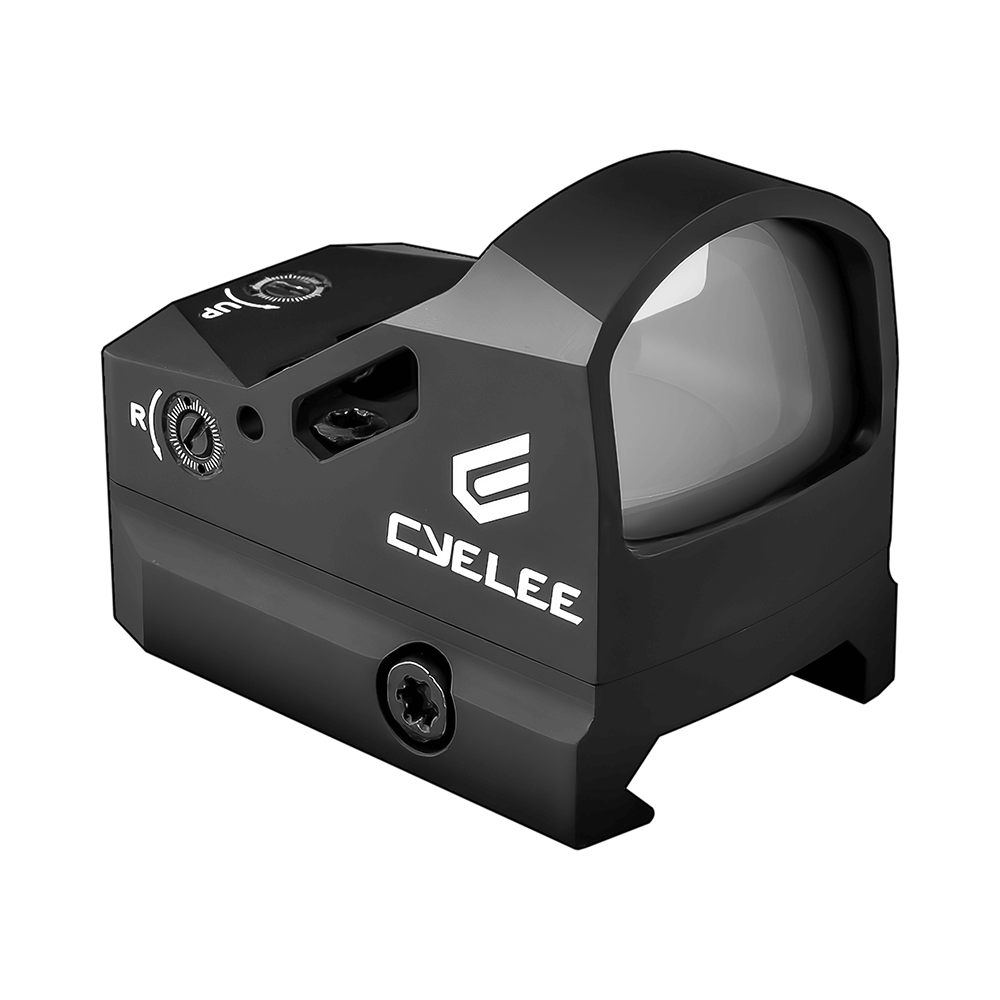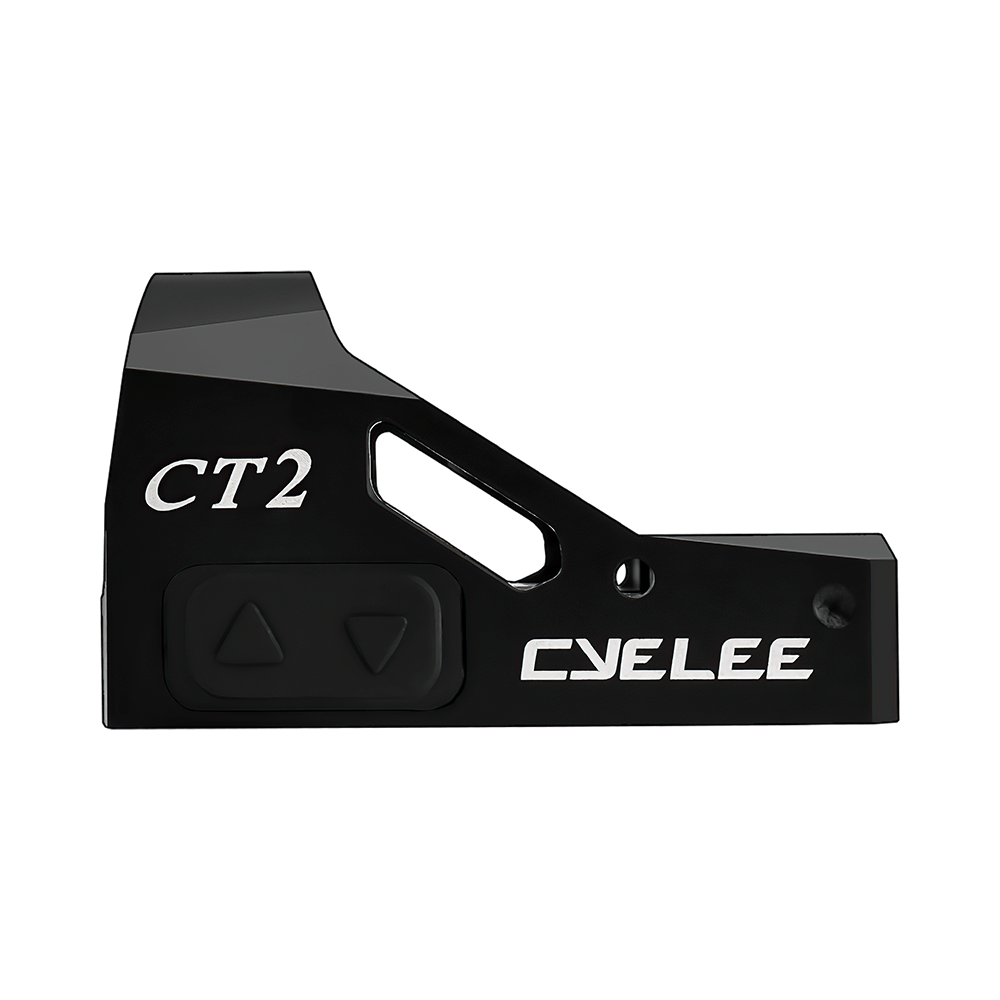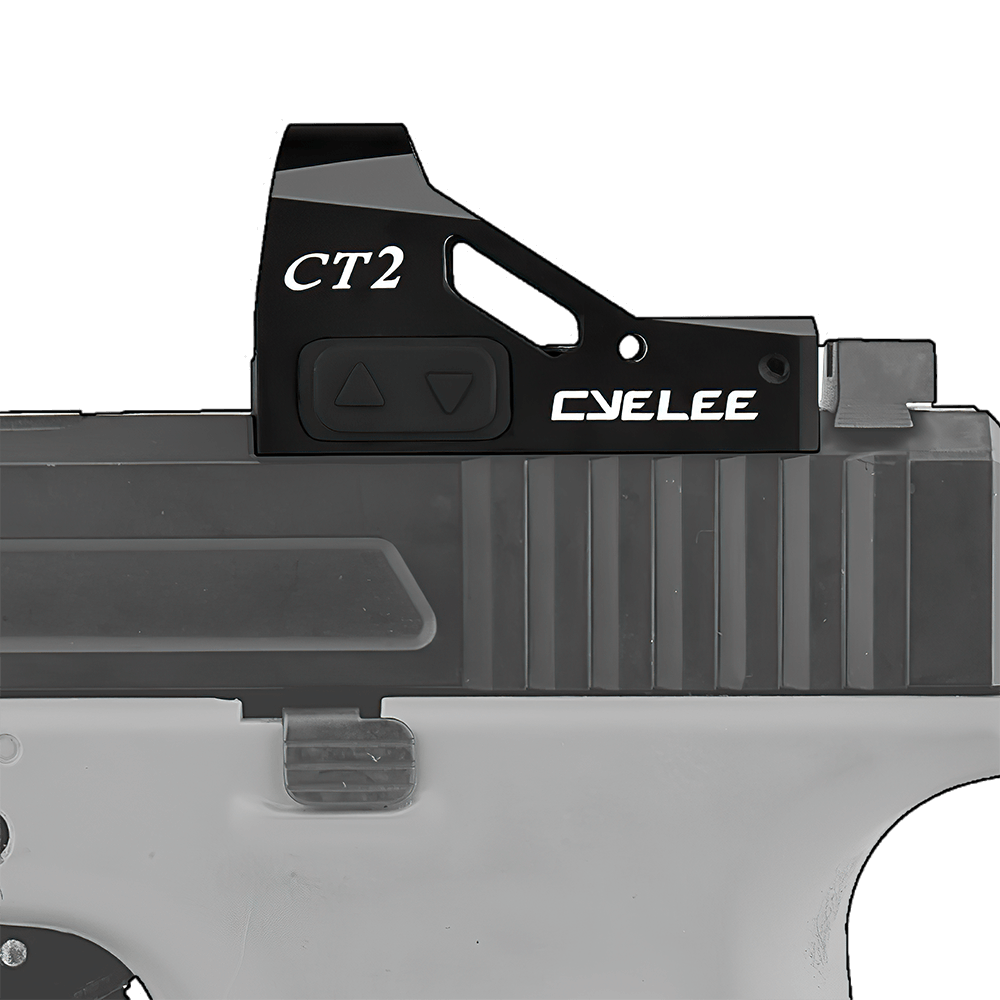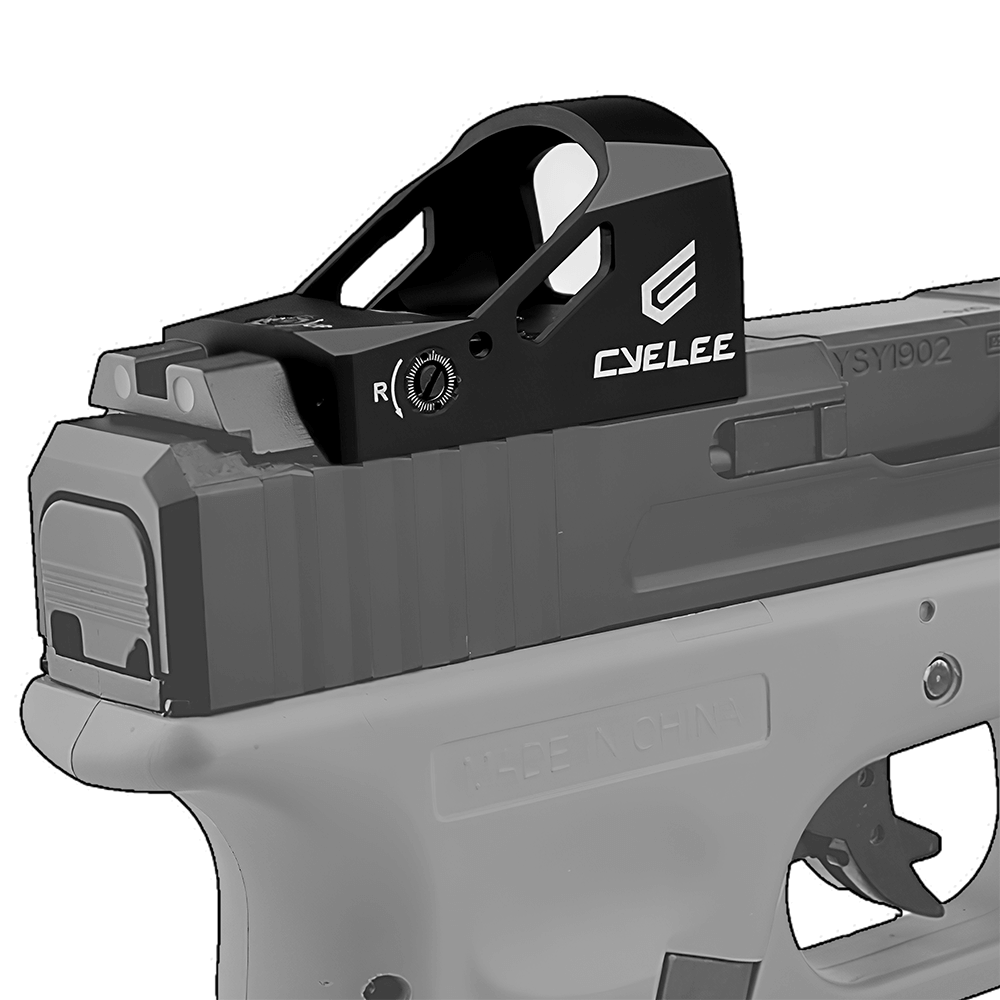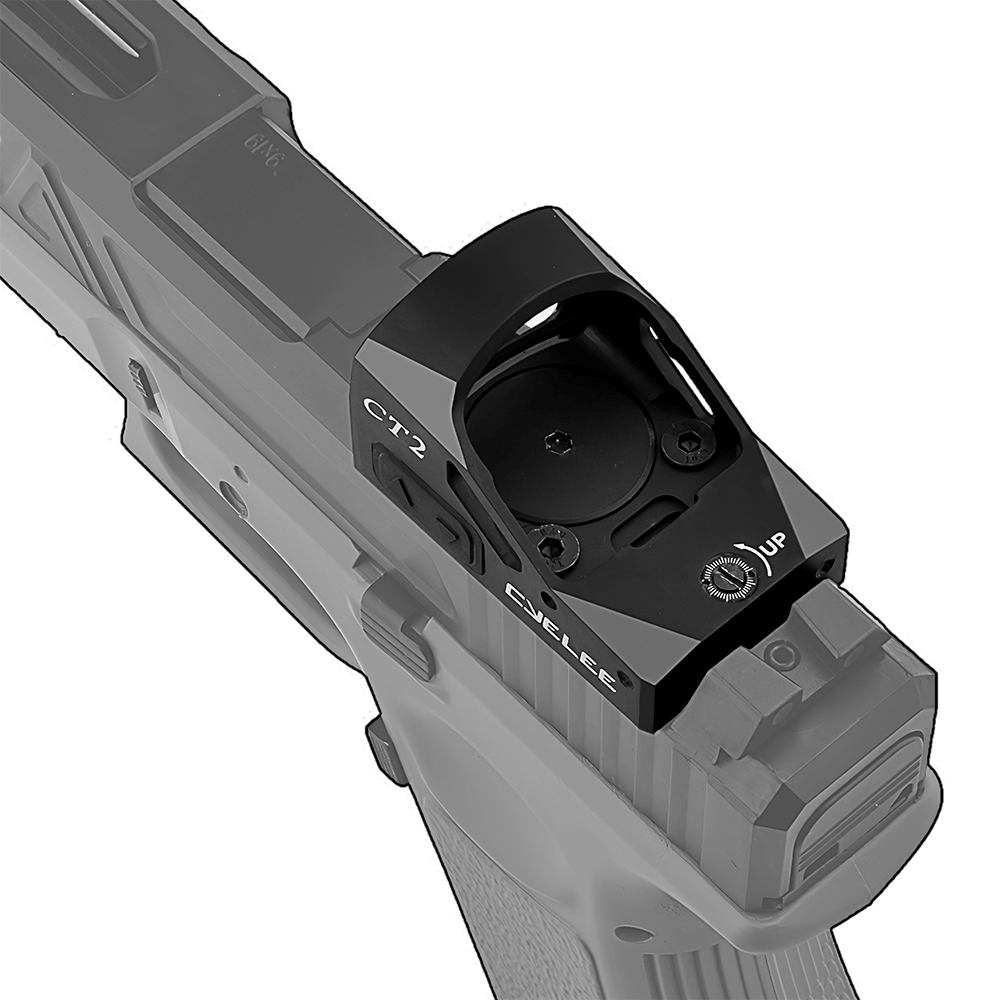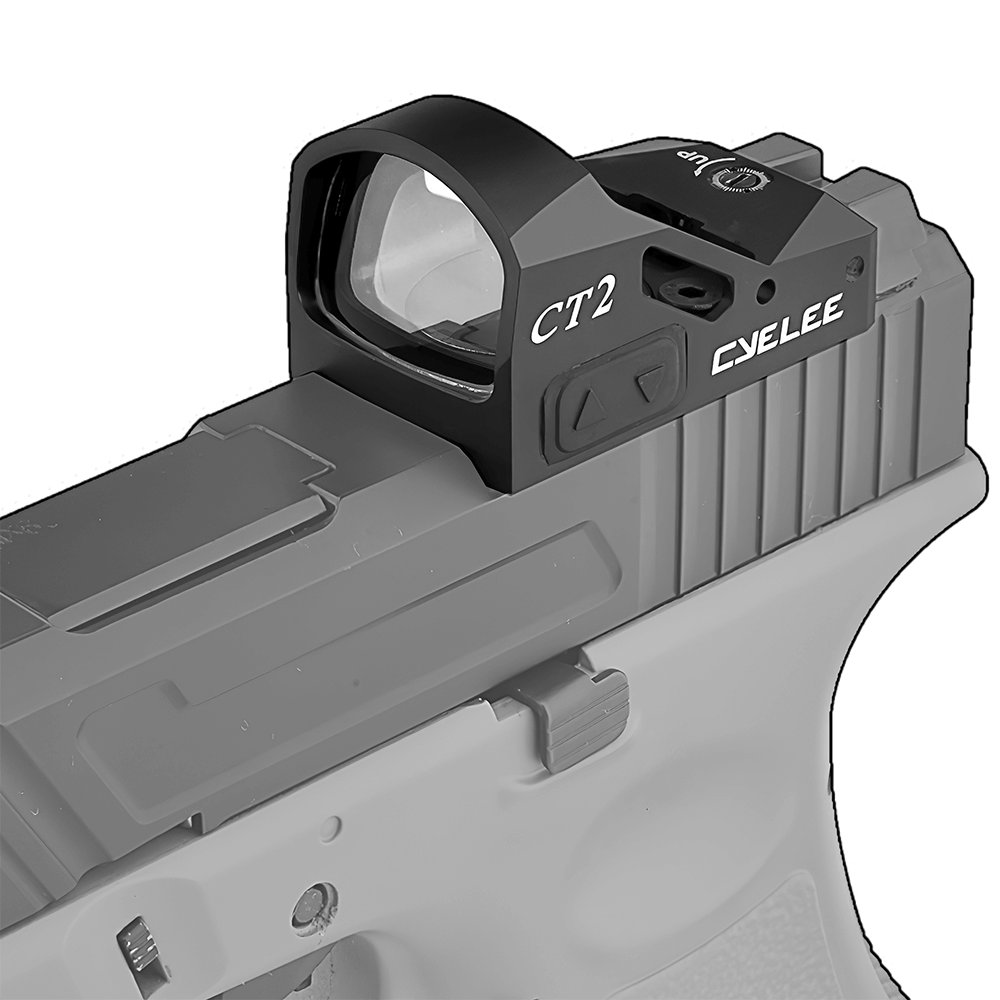 WHAT IS GREAT ABOUT IT
Our 3 Year Warranty

If your Cyelee product dies on you, we will replace it. It's that simple.
Specifications & Information (INFORM)

Length x Width x Height - 1.8" x 1.1" x 1.1"

Weight oz(g) - 1.4oz(~40g)

MOTAC - Yes

Motion Sensing - Shake Awake

Waterproof - Yes

Illumination Settings - 10 Adjustable Settings (2 Nightvision, 8 Visible)

Switch Type - 2 Push Buttons

Housing Material - Aircraft Grade Aluminium

Adjustment - 1 MOA Per Click

Power Source - CR1632 Battery

Reticle Color - Green

Reticle Pattern - 3 MOA Dot

Finish - Matte Black

Mount Included - Yes(RMR to Picatinny)

Maximum Battery Life - 50,000 Hours

Illumination Source - LED

Magnification - 1x

Operating Temperature - 140° F to -22° F

Parallax Free - Yes

Window Coated Glass - Yes

Battery Access - Top Loading

Footprint - RMR Footprint

Warranty - 3 Year Warranty

Eye Relief - Unlimited

Nightvision Compatible - Yes (2 Brightness Settings)

IPX Rating - IPX7


Business Name:
Wu XiaoZhong

Business Address:
沙湾街道中良路33号祈福水城15座205广州番禺区广东510000CN

Report Activity/Item

CS@cyeleeoptics.com

‪(832) 589-0162‬
Designed for RMR Footprint
1. The Cyelee CT2 micro pistol green dot sight is designed to fit any pistol plate/slide/mount that is compatible with Trijicon RMR/SRO, Holosun 407C/507C/508T footprint red dots
2.CT2 also fits name-brand pistol manufacturer-made Optics Ready pistols, such as Glock MOS, S&W M&P 2.0 OP, CZ P10F/10C optics ready, Springfield XD/XDM/XDS OSP, Canik TP9 SFX/Combat, FN 509/45 Tactical, Shadow Systems MR 920 using pistol manufacturer provided plate marked for Trijicon RMR footprint.
MDS Mode Green Dot Sight
MDS Mode(Motion Deactivated Standby) allows the CT2 pistol green dot to preserve battery life but also come alive in a split second at critical moments when you need it. As soon as the optic senses movement, it automatically turns on for immediate use with saved brightness settings.
Durable Aluminum Construction
Rugged aircraft-grade Aluminium frame, protects the optics glass and internal components while remaining lightweight.
Water resistant & Shockproof circuitry keeps you in on target even in heavy rain, or when your optic needs to take a beating.
Maximum Dot Visibility
Crisp 3 MOA pistol green dot with minimal top-tier parallax levels to keep you on target even at an angle.
10 green dot brightness settings for day or night vision provide optimal visibility in any lighting conditions. The lowest settings are not visible to human eye, perfect for night vision use.
Up to 50,000 Hours of Battery Life.
Perfect for Pistols, Rifles, and Shotguns
Weight of just the CT2 with battery is 1.4oz. The CT2 is ready to mount on a variaty of firearms, airsoft rifles, shotguns, rifles, pistols, and more!
1 MOA per click increments of adjustment so you always make the shots you take.
Battery can be replaced without having to remove the optic in a minute or less!
Notice
Compatibility may be based on screws not included with the optic. A minimum of 4 properly seated thread lengths on both screws that are securely attached to the slide should be maintained at all times for safe operation. Please clean slide and screw holes before installing, inspect before using, and use self supplied thread locker if deemed necessary.
3 Year Warranty & Easy Returns
If your Cyelee product, due to a manufacturing defect, is defective, broken, or is no longer working we will get it repaired or replaced. It's that simple.
Full Specifications
Length x Width x Height - 1.8" x 1.1" x 1.1"

Weight oz(g) - 1.4oz(~40g)

MOTAC - Yes

Motion Sensing - Shake Awake

Waterproof - Yes

Illumination Settings - 10 Adjustable Settings (2 Nightvision, 8 Visible)

Switch Type - 2 Push Buttons

Housing Material - Aircraft Grade Aluminium

Adjustment - 1 MOA Per Click

Power Source - CR1632 Battery

Reticle Color - Green

Reticle Pattern - 3 MOA Dot

Finish - Matte Black

Mount Included - Yes(RMR to Picatinny)

Maximum Battery Life - 50,000 Hours

Illumination Source - LED

Magnification - 1x

Operating Temperature - 140° F to -22° F

Parallax Free - Yes

Window Coated Glass - Yes

Battery Access - Top Loading

Footprint - RMR Footprint

Warranty - 3 Year Warranty

Eye Relief - Unlimited

Nightvision Compatible - Yes (2 Brightness Settings)

IPX Rating - IPX7