Regular price
$179.99 USD
Regular price
$200.00 USD
Sale price
$179.99 USD
Unit price
per
Sale
Sold out
The Cyelee CAT PRO Micro Red Dot Sight is an ultra-compact open-reflex sight, designed for compact and subcompact pistols. It offers robust reliability, purpose-built for duty and professional use, and ready for any environment. Improved target acquisition, intuitive controls, and innovative electronics allow you to defend yourself, and others, confidently. The CAT PRO is easily installed on optics-ready slides or mounts compatible with Shield RMSc or JPoint footprints. It is equipped with advanced MDS Mode(Motion Deactivated Standby) technology, to ensure it's also ready to go in the split second you are! While on, the sight automatically sleeps after 4 minutes of non-activity but quickly comes back to life as soon as it is moved. Its high-quality potted and waterproof electronics, and our own "Super LED" ensure up to 50,000-hours battery runtime.

Share
View full details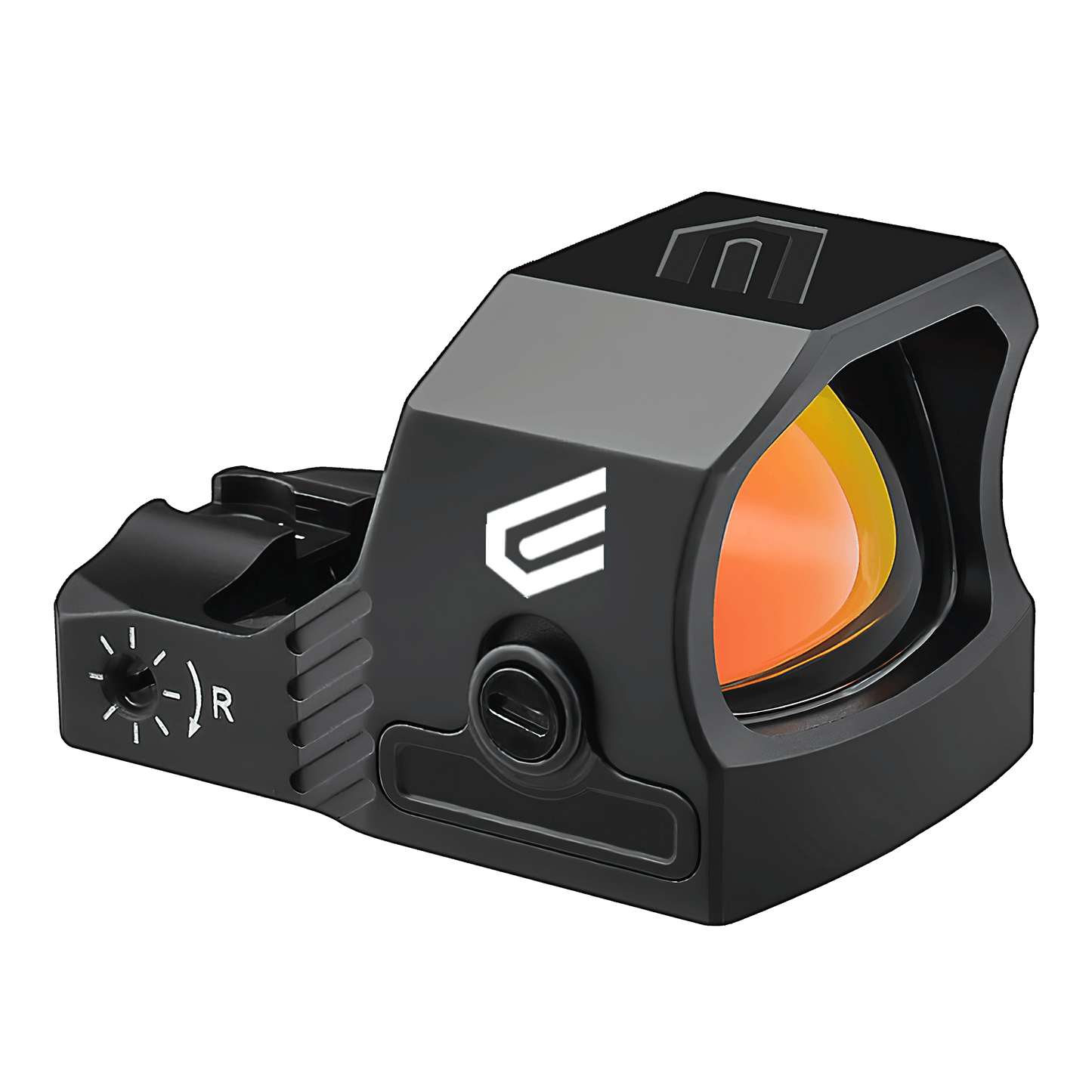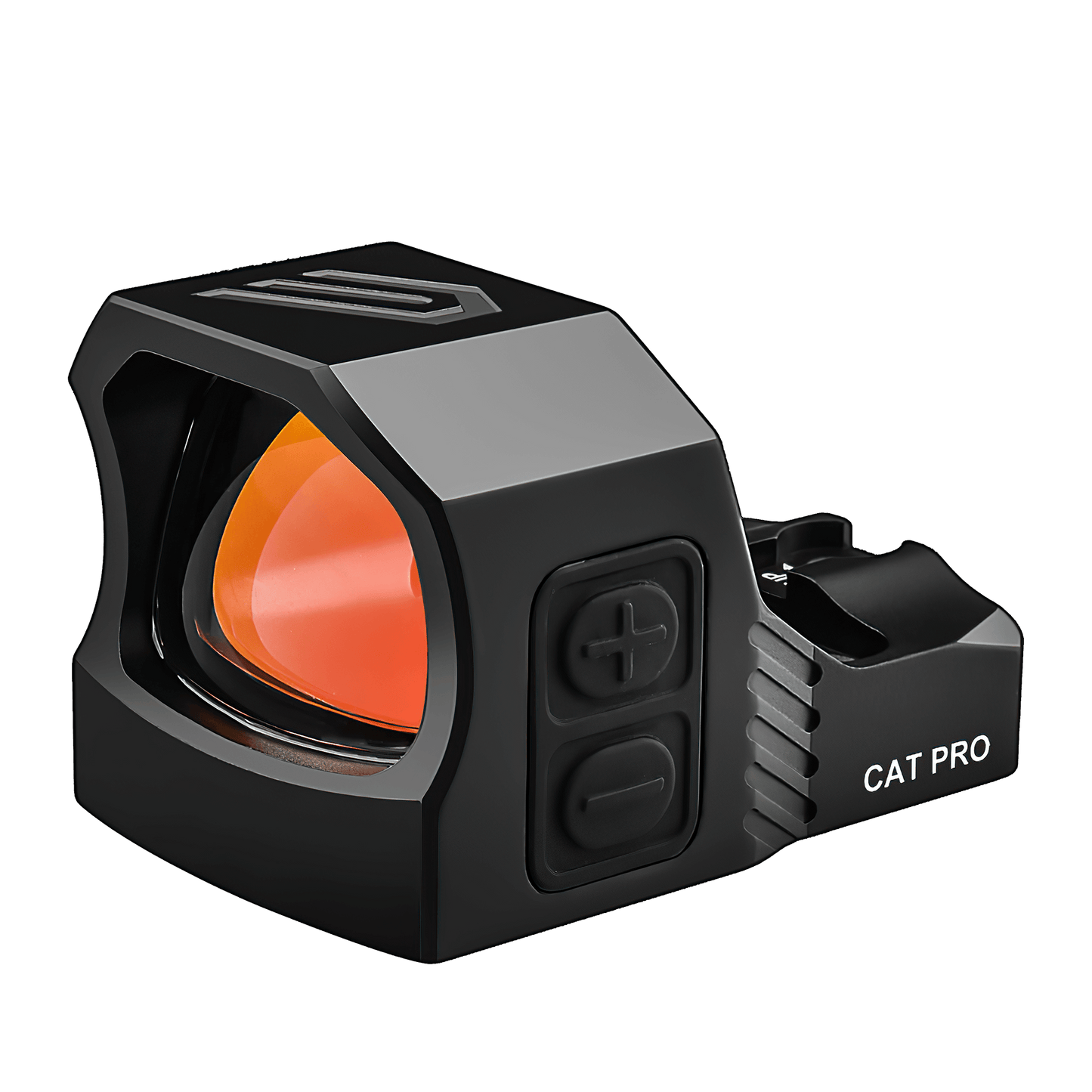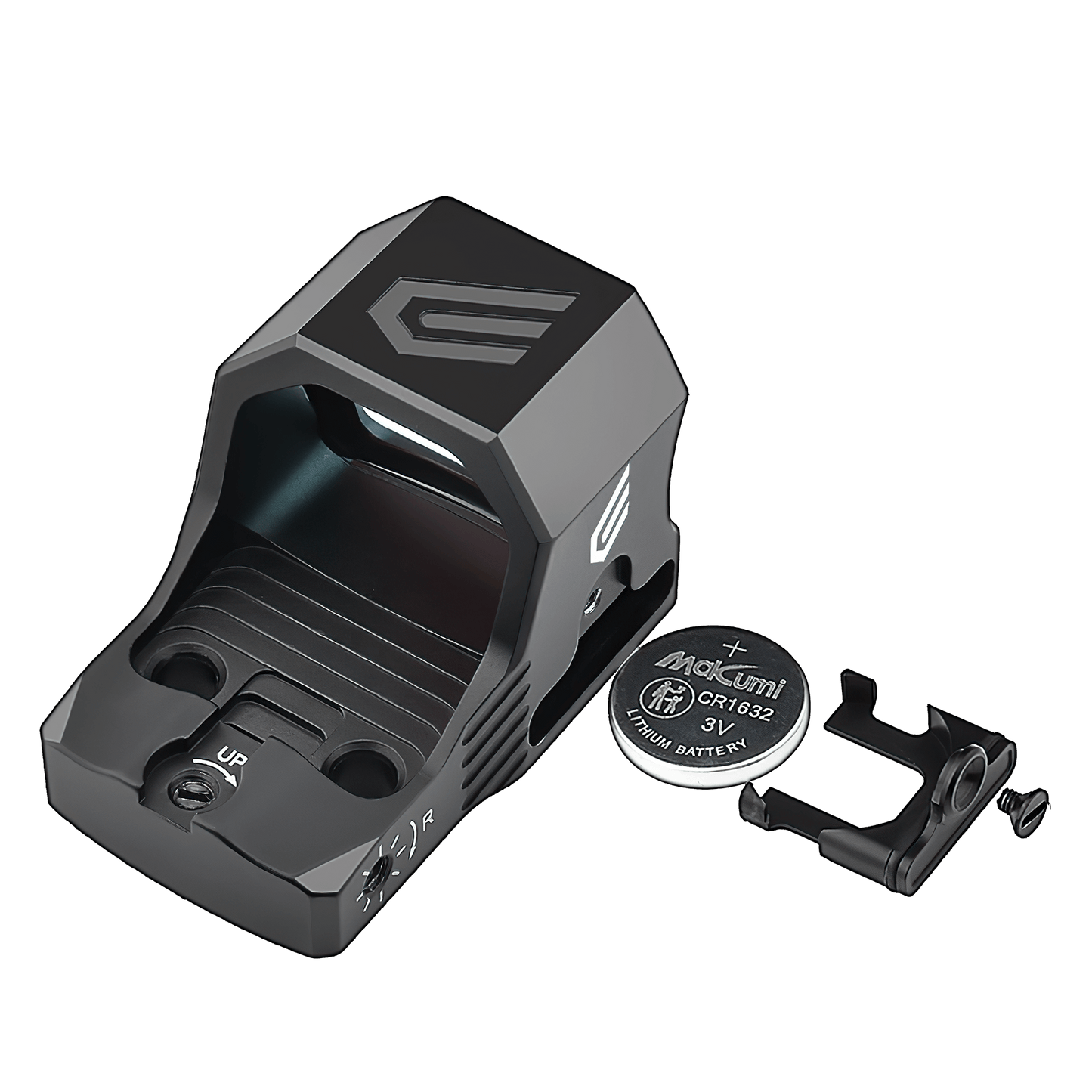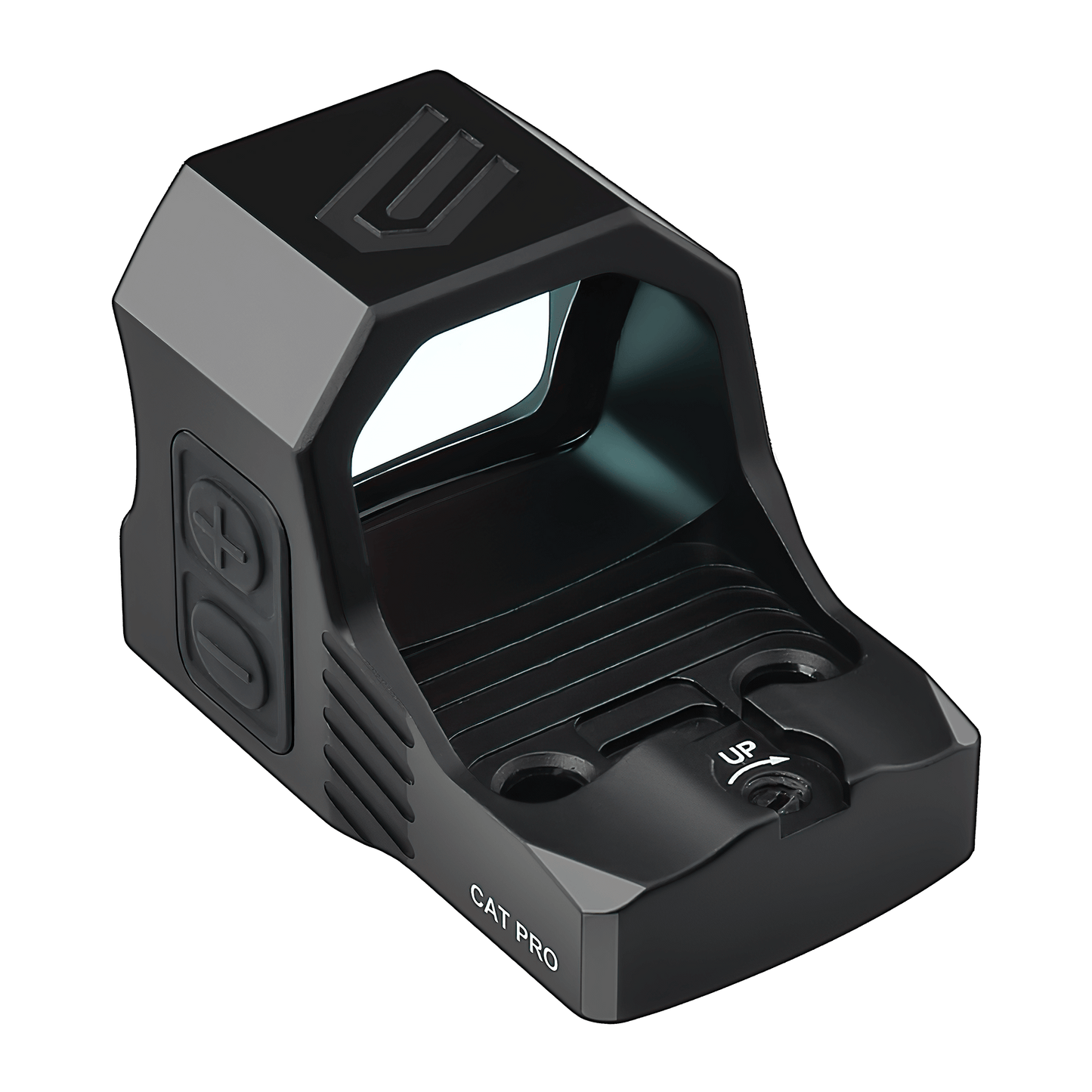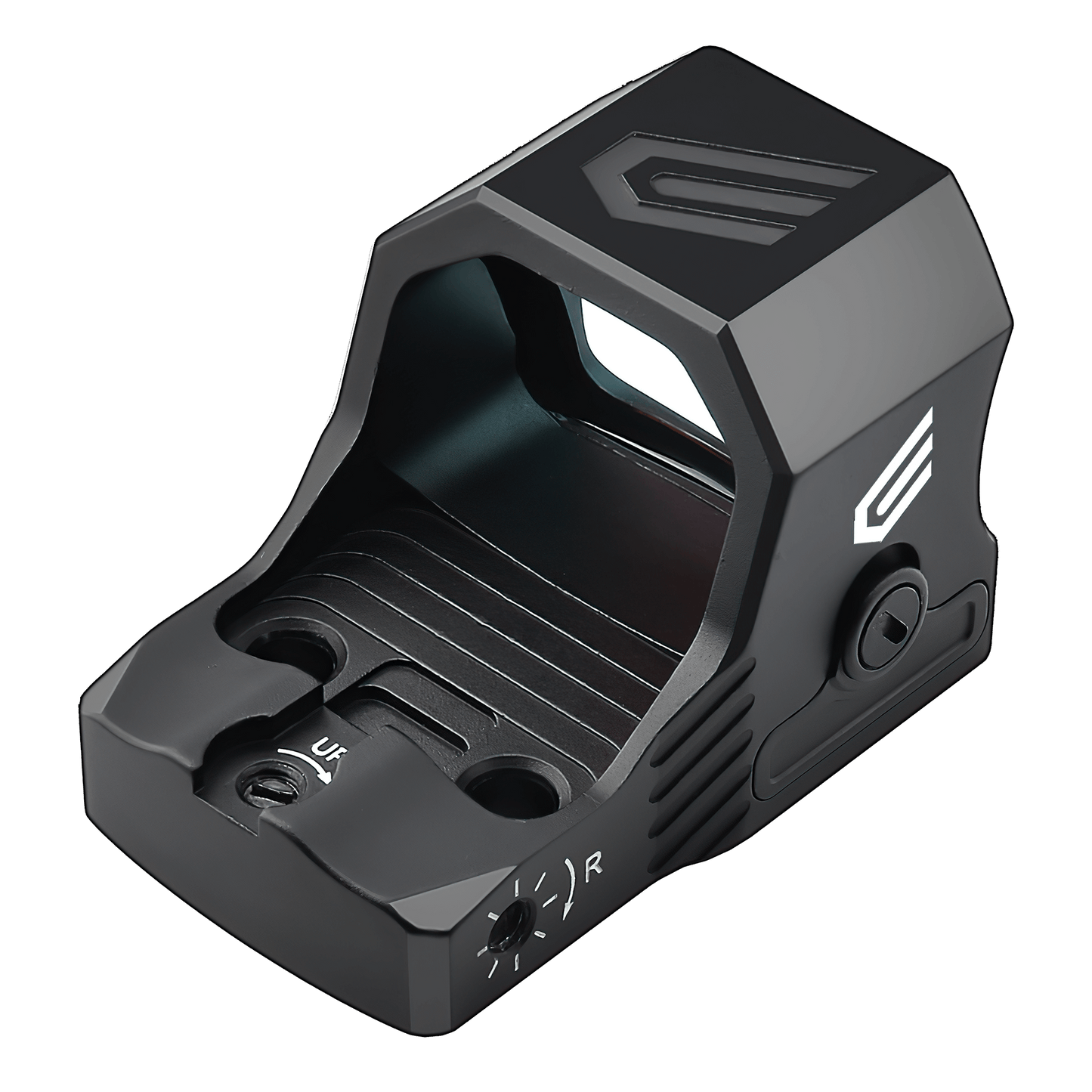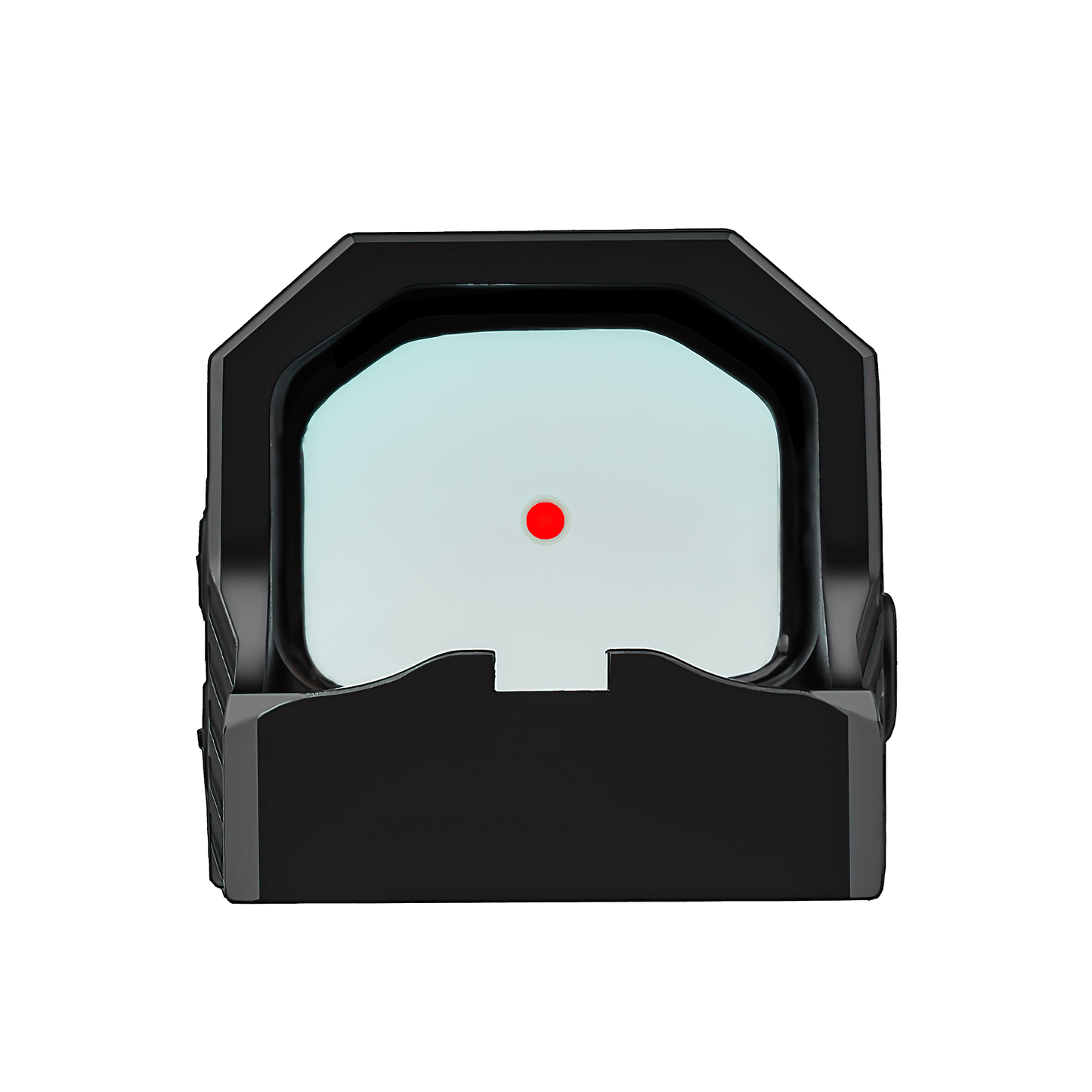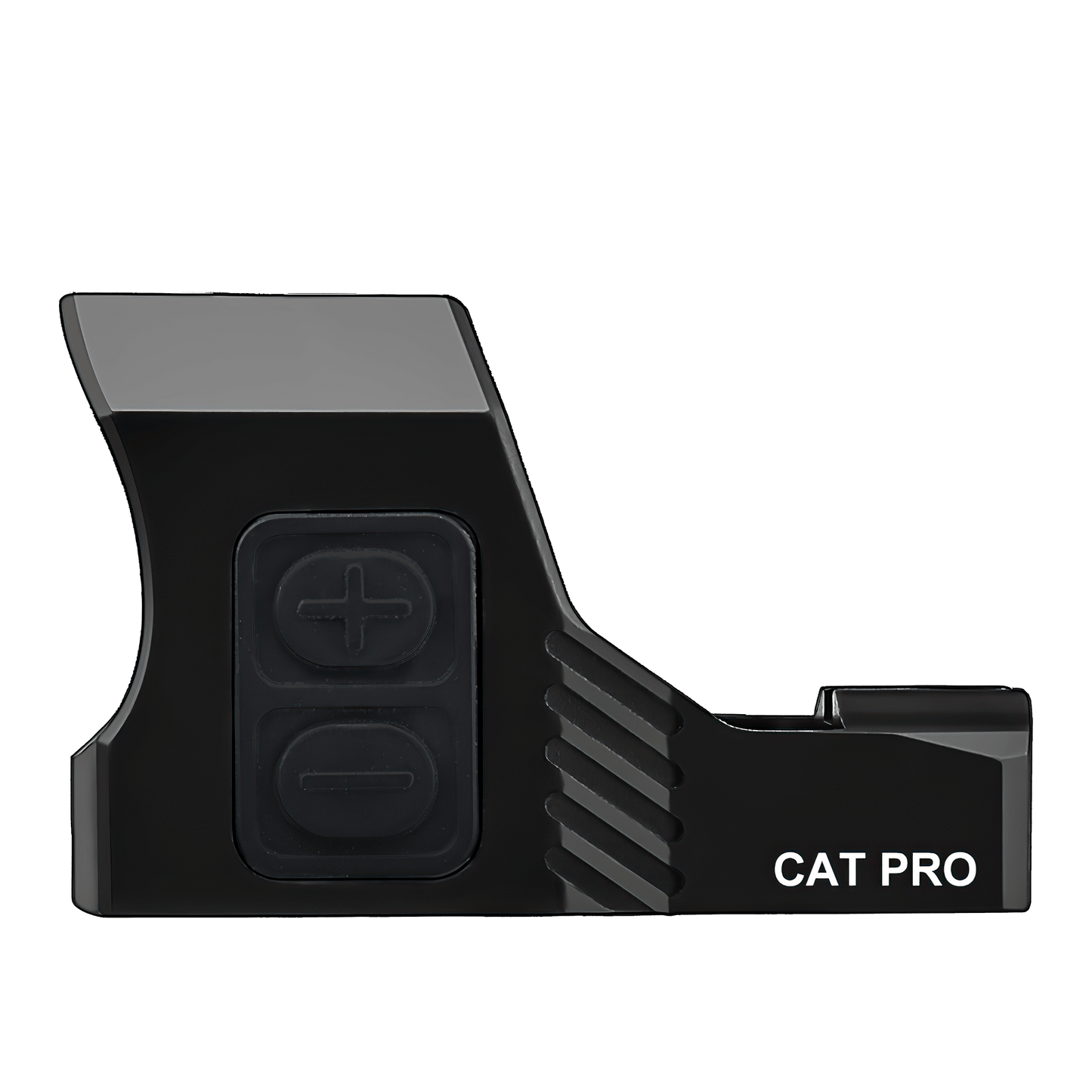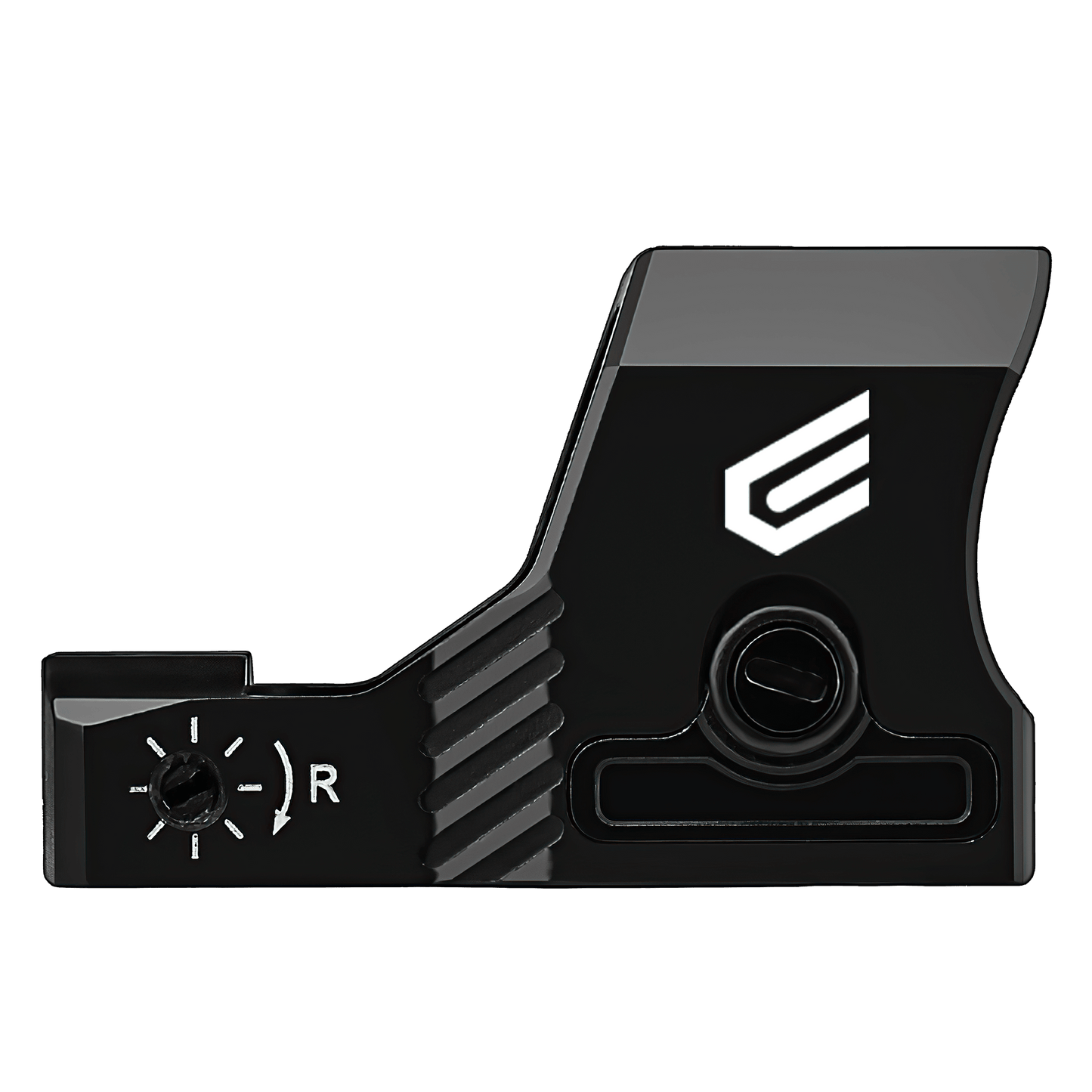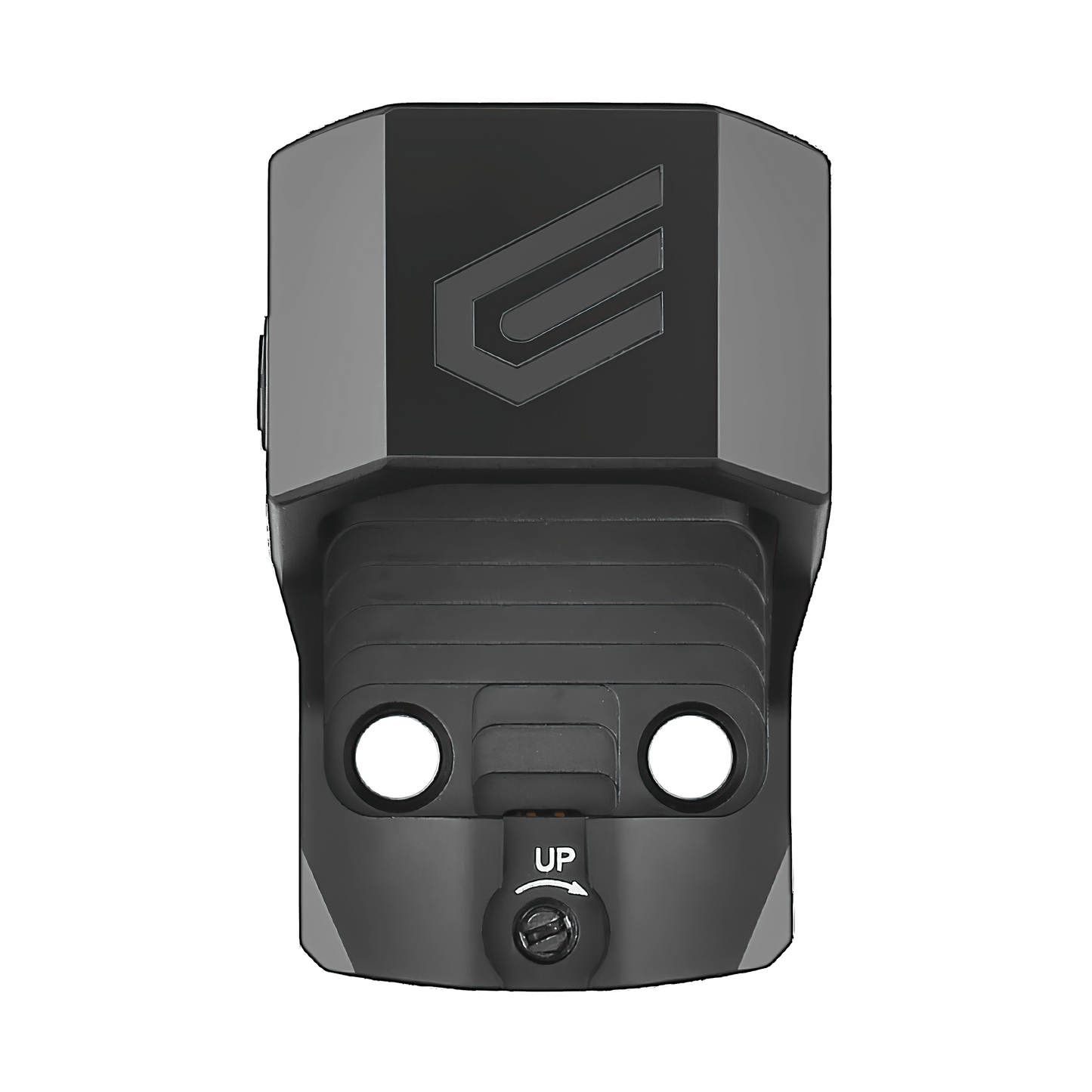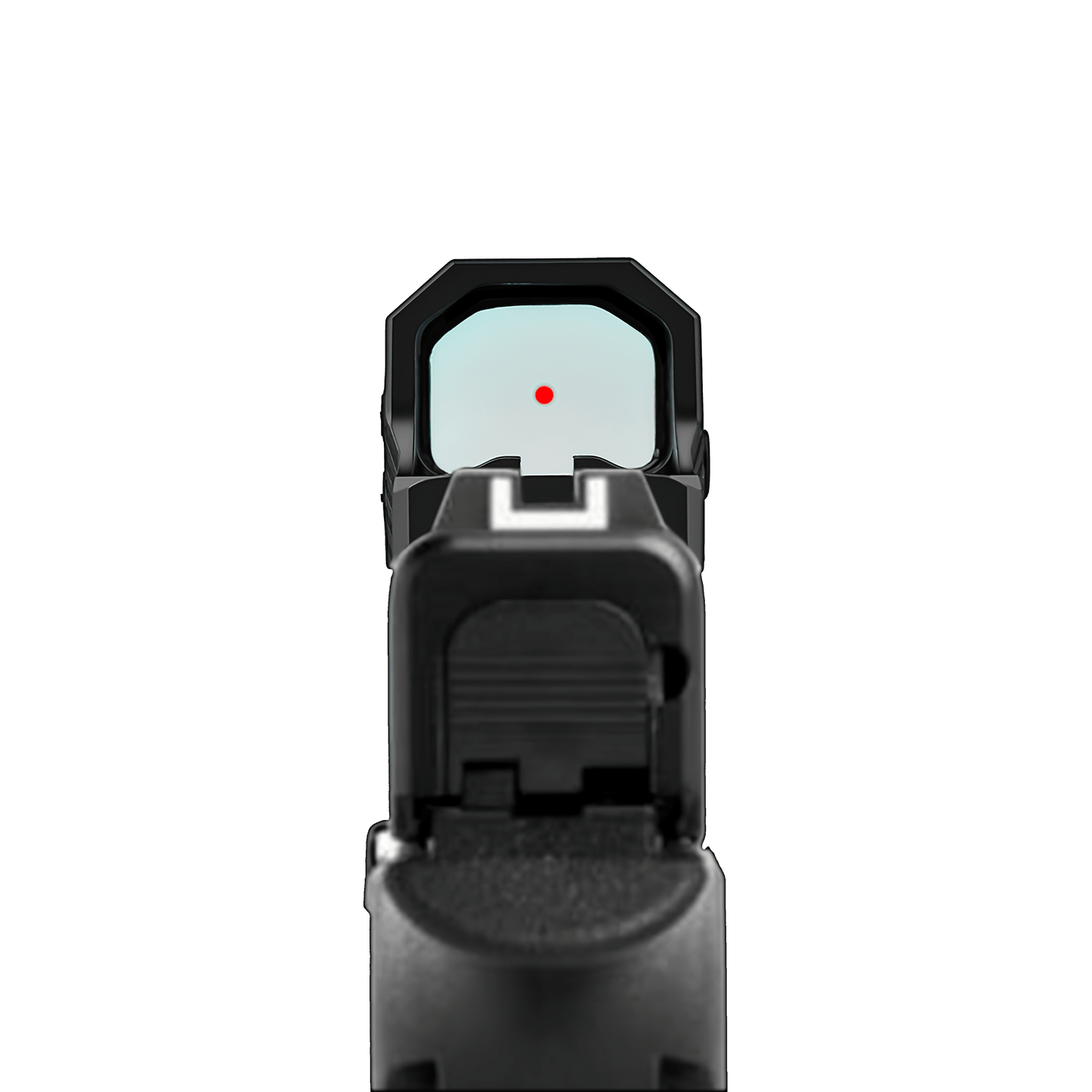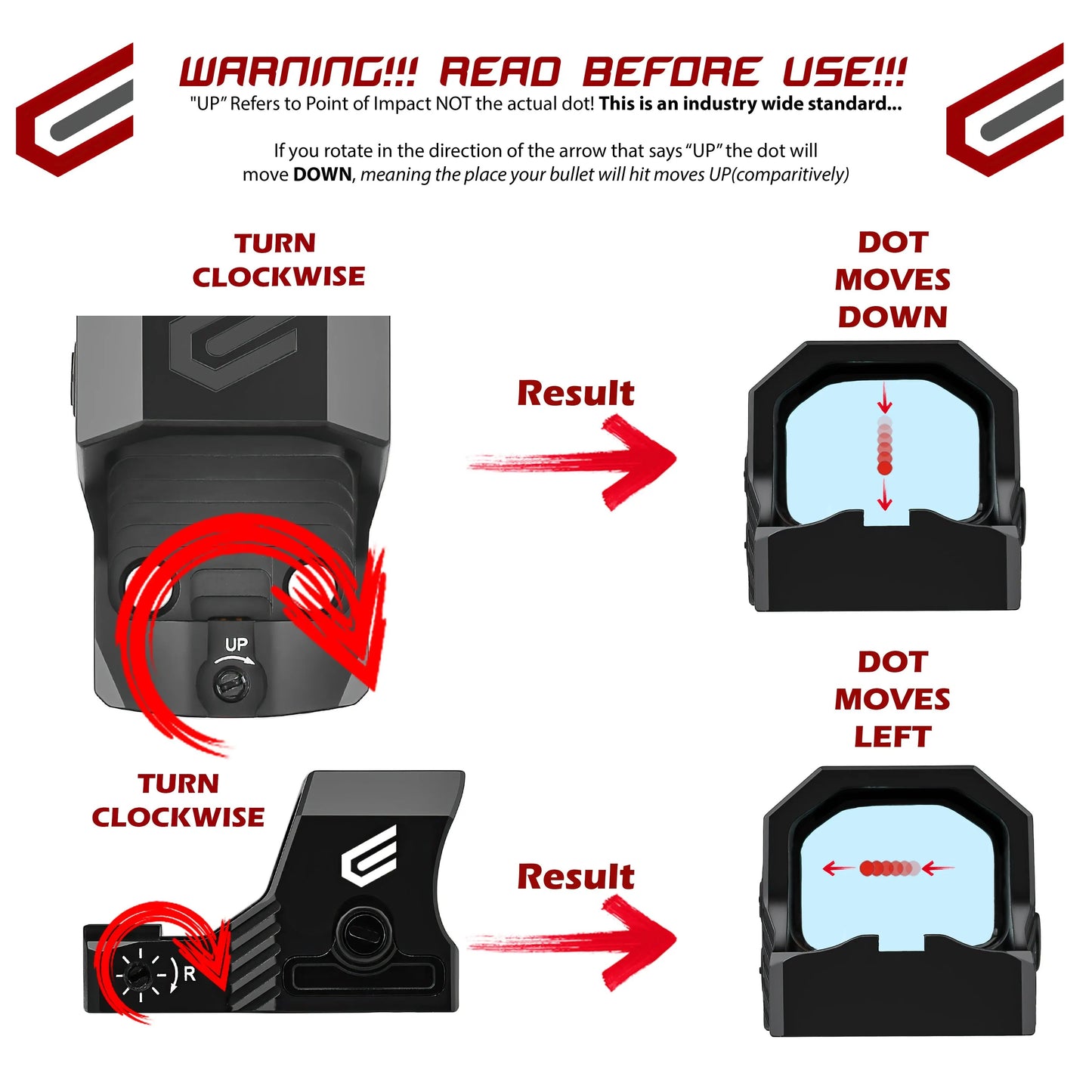 WHAT IS GREAT ABOUT IT
Our 3 Year Warranty

If your Cyelee product dies on you, we will replace it. It's that simple.
Specifications & Information (INFORM)

Length x Width x Height - 1.6" x 1" x "

Weight oz(g) - 1oz

MOTAC - Yes

Motion Sensing - Shake Awake

Waterproof - Yes IPX7

Illumination Settings - 10 Adjustable Settings (2 Nightvision, 8 Visible)

Switch Type - 2 Push Buttons

Housing Material - Aircraft Grade Aluminium

Adjustment - 1 MOA Per Click

Power Source - CR1632 Battery

Reticle Color - Red

Reticle Pattern - 3 MOA Dot

Finish - Matte Black

Mount Included - No

Maximum Battery Life - 50,000 Hours

Illumination Source - LED

Magnification - 1x

Operating Temperature - 140° F to -22° F

Parallax Free - Yes

Window Coated Glass - Yes

Battery Access - Side Load

Footprint - RMSc/407k/507k Footprint (Compatible with 43/43x/48 MOS)

Warranty - 3 Year Warranty

Eye Relief - Unlimited

Nightvision Compatible - Yes (2 Brightness Settings)

IPX Rating - IPX7

Seller Information(INFORM)

Business Name:
Wu XiaoZhong

Business Address:
沙湾街道中良路33号祈福水城15座205广州番禺区广东510000CN

Report Activity/Item

CS@cyeleeoptics.com

‪(832) 589-0162‬
Original CAT vs CAT PRO
What exactly is the difference between the original budget RMSc optic the CAT and the new Cyelee CAT PRO? Why should you pay more for the CAT PRO when there are other options in the price range?

Well to start let's start with what is the same, the CAT PRO still features our signature taper, that means when you go to grab your slide your not getting a hand, or should we say, fingers full, of overhanging optic. Designed to give both ample rigid dense metal frame for protection as well as window real estate, the Cyelee CAT PRO still has a bigger window that it's competitors, you know the ones. But now it has the armor to back it up.
Revolutionary Windowless LED Emitter Tech
Continuing on what we did great with the original CAT, we ask the question, do you hate having to clean your secondary LED glass? With the CAT PRO, you never will. With revolutionary windowless LED technology featured on all Cyelee Optics open red dot pistol optics, you will ALWAYS have the crispest dot possible. That is correct, we eliminated the tiny second LED emitter window and it is STILL IPX7 fully submersible waterproof
What We Changed
The new CAT PRO doesn't just look different, in addition to the aforementioned thicker window frame, to make sure you can keep going thru drops and hits, we have revised the co-witnessing capabilities. Now thinner compared to the original CAT and with revised rear irons, the CAT PRO has increased compatibility with standard pistol irons.
Regardless we cannot promise your front ironsights will line up perfectly for long-range or target shooting, but on the vast majority of pistols our built-ins are useful for center mass shots at that critical 5 to 25 feet range where a self-defense situation is likely to happen. Good without training, even better with it, the Cyelee CAT PRO is ready for all situations, with backup ironsights for pistols like the P365, that may not otherwise have the option.
Upgraded with Lockout & Side Loaded Battery
Of course one of the biggest changes is the side-loading CR1632 battery, that's right, we not only made the CAT PRO thinner, but we also got rid of the bottom-loading battery! That means even stronger protection against the weather and no need to remove the optic and re-zero when changing batteries.

With what cannot be seen on the CAT PRO, we start with the buttons, they have been modified so that the chances of accidentally pushing them while holstered whether concealed carried or open carried is practically zero. We have also introduced for the first time without PRO lineup, a LOCKOUT feature. This allows you to ensure that even if buttons are accidentally activated your dot will stay ON, and at the correct brightness setting you need, when you need it!
This is our new Cyelee CAT PRO, DUTY ready, CARRY ready, RMSc Footprint, Micro Red Dot Sight.
Notice
Compatibility may be based on screws not included with the optic. A minimum of 4 properly seated thread lengths on both screws that are securely attached to the slide should be maintained at all times for safe operation. Please clean slide and screw holes before installing, inspect before using, and use self supplied thread locker if deemed necessary.
3 Year Warranty & Easy Returns
If your Cyelee product, due to a manufacturing defect, is defective, broken, or is no longer working we will get it repaired or replaced. It's that simple.
Full Specifications
Length x Width x Height - 1.6" x 1" x 1"

Weight oz(g) - 1oz

MOTAC - Yes

Motion Sensing - Shake Awake

Waterproof - Yes IPX7

Illumination Settings - 10 Adjustable Settings (2 Nightvision, 8 Visible)

Switch Type - 2 Push Buttons

Housing Material - Aircraft Grade Aluminium

Adjustment - 1 MOA Per Click

Power Source - CR1632 Battery

Reticle Color - Red

Reticle Pattern - 3 MOA Dot

Finish - Matte Black

Mount Included - No

Maximum Battery Life - 50,000 Hours

Illumination Source - LED

Magnification - 1x

Operating Temperature - 140° F to -22° F

Parallax Free - Yes

Window Coated Glass - Yes

Battery Access - Side Load

Footprint - RMSc/407k/507k Footprint (Compatible with 43/43x/48 MOS)

Warranty - 3 Year Warranty

Eye Relief - Unlimited

Nightvision Compatible - Yes (2 Brightness Settings)

IPX Rating - IPX7